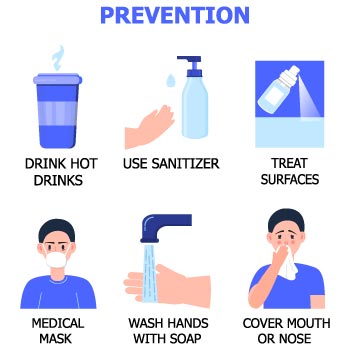 To prevent subacute sinusitis, the patient should get proper attention for their sinus infection. Most people ignore their sinus issues in the beginning stages, which causes them to get worse progressively. Therefore, the patient should manage their acute sinus infections as properly as possible. Some other preventive measures they can follow include:
Wear a mask and carry a sanitizer with you to maintain proper oral hygiene.

If you live in dry or arid regions, use a humidifier to add moisture to the air. Also, make sure your humidifier is clean and mold-free.

Eat a balanced diet and hydrate well. You can add water, Gatorade, electrolytes, etc., to your diet.
If your sinus infection keeps getting worse, you should seek proper treatment to avoid chronic sinusitis and its complications.