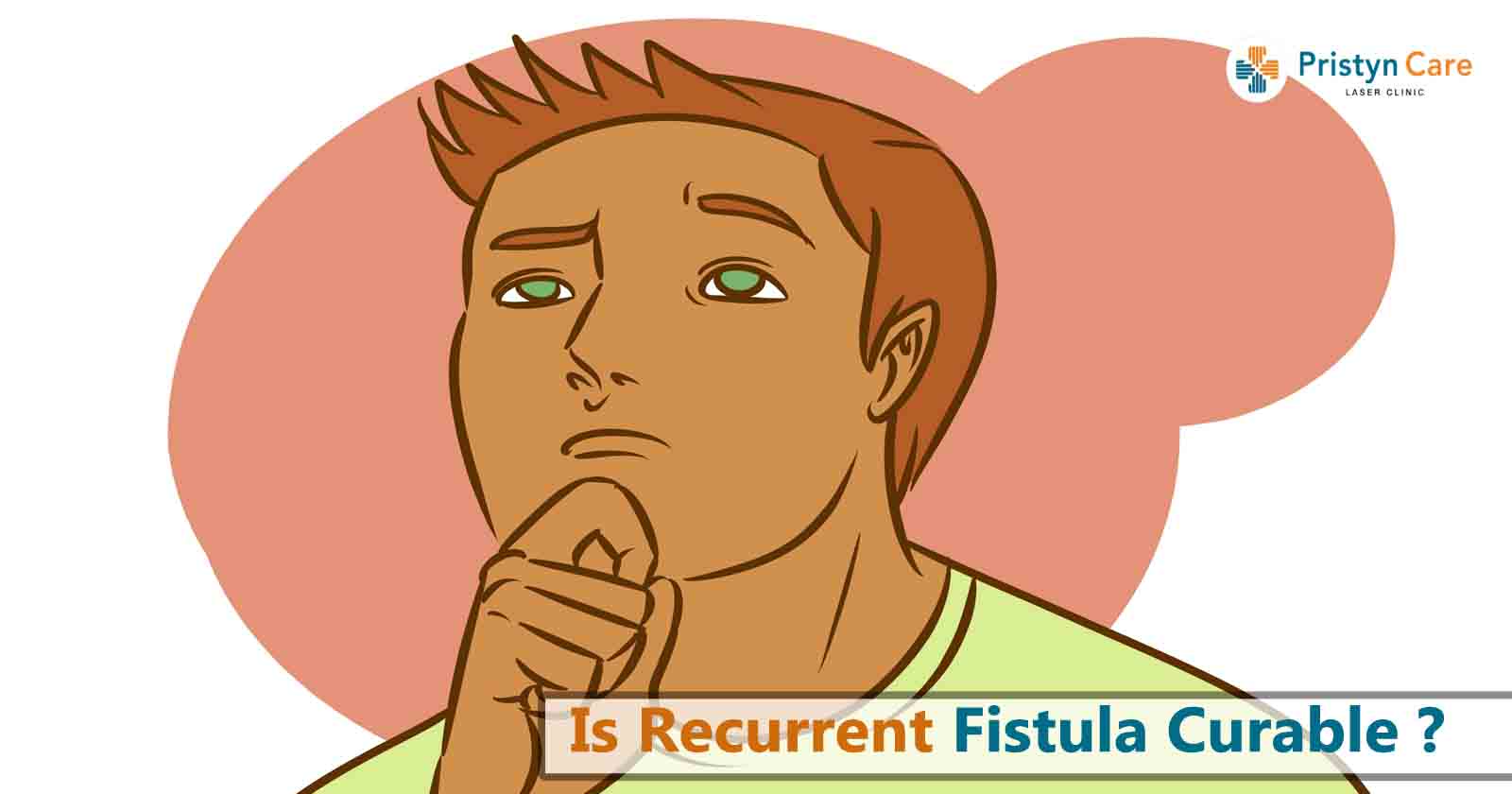 The fistula develops when an organ gets inflamed or injured. It is defined as an abnormal connection between the infected glands inside the anus and the perianal skin.
It may cause pain in the anal region and may also lead to swelling. Fistula has a tendency of recurring and can only be treated with surgery. Some patients notice fistula recurrence after fistulotomy. It is estimated that the recurrence rate is approximately 7-21%, primarily depending on the type of fistula, and the surgical procedure that was used to remove the fistula.
What causes recurrence of Fistula?
Fistula can occur again after surgery if following complications occur: 
Infection: Open surgery carries a risk of infection. If the fistula is not completely removed – for example, because you are having the surgery carried out in different stages – an infection in the fistula tract can sometimes spread to other parts of the body.

Incontinence: Sometimes, open surgery can damage the anal sphincter muscles (the ring of muscles that open and close the anus). If the muscles are damaged, you may lose some control of your bowels, leading to fecal incontinence.

If there is fistula recurrence after fistulectomy, one must contact the healthcare provider. This may be a serious condition. If you notice anything unusual, contact the doctor.

Also read: Side-effects of Open Fistula operation
Is recurrent fistula curable?
It is seen that people often fear surgeries and thus opt for alternative treatments. Laser technique is an advanced treatment option which is a minimally invasive procedure and gives better results. It uses laser energy that closes abnormal paths in a fistula and destroys the inner lining cells of the fistula tract.
Laser treatment helps in reducing the abnormal growth by limiting the blood supply to that area, thus, preventing recurrence of fistula. It is a less invasive procedure that takes no more than 30 minutes in the treatment. (Also read: Laser treatent for Fistula)
The problem of fistula can be completely warded off with laser surgeries. Some major advantages of laser treatment for anal fistula:
It causes low to negligible pain. Local anesthesia may be used by the surgeon to avoid any chances of pain.

The pace of recovery is high, helping the patient to resume daily chores immediately after treatment.

The best aesthetic treatment available.

Minimal chances of risk with no bleeding.

The treatment is quick and is done in just 30-40 minutes.

The risks and complications after surgery are very low.
To prevent fistula recurrence after surgery, you must go for regular follow-ups with your healthcare provider. After-care is equally important. Before the surgery, make sure you choose an experienced and expert surgeon for your treatment.
Open surgeries are also available to cure the Anal Fistula but it involves Cut & stitches and chances of infections are higher which may result in raising the fistula Problem once again.
Open Anal Fistula Surgery may lead to blood loss and complications post-surgery. This is the reason people usually go for the Laser Anal Fistula Treatment due to new modalities and its amazing USPs.
Also Read: Fistula Treatment in Patanjali
Also Read: Preventions and Cures for Fissure