Pristyn Care Patient App is your one stop destination for all healthcare needs

Book an appointment from the large team of healthcare experts

Consult with an experienced doctor online from anywhere in India, anytime

Consult with the best Proctologists, Urologists, Gynecologists, Laser and Laparoscopic Surgeons

Consult with the best Proctologists, Urologists, Gynecologists, Laser and Laparoscopic Surgeons

Order medicines, sanitizers, and masks online and get free doorstep delivery

Schedule health check ups for piles, fissure, fistula, hernia, gallstone, phimosis, cosmetic gynae issues and others

Read free blogs and watch videos on health and wellness topics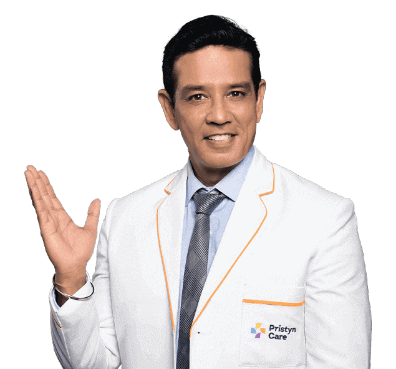 key features:

Book an appointment for online consultation .

Patients can now consult a doctor based on their specialization, can get prescribed medicines delivered at their doorsteps, and can also book prescribed tests at the nearest Pristyn Care partner labs.

Patients can opt to talk to our specialists and General Physicians via call or online chat to discuss their health issues.

The online consultation will be completely confidential. Any personal information and medical history shall remain safe with us.
Book Appointment For A Physical OPD :
Connect with our health experts at our world class clinics in major cities including Delhi, Gurgaon, Noida, Faridabad, Ghaziabad, Hyderabad, Bangalore, Chennai, Kolkata, Mumbai, Pune, Jaipur, Nagpur, Bhopal, Patna, Ludhiana, Kanpur, Chandigarh, Bhubaneswar, Lucknow, Indore, Agra, Gwalior.
After booking an appointment with a doctor in the Pristyn Care Patient App, you can consult with him or her at our state-of-the-art clinics across the aforement- ioned cities. Our clinics are equipped with the latest equipment. We maintain every standard of hygiene in all our clinics to ensure maximum safety.
Get CoWin Vaccination Certificate
The latest feature in the Pristyn Care app allows everyone to get their CoWin vaccination certificate through the app.
Enter the registered number and download the certificate with one click.
Get in Touch
Tell us about your problems and we'll figure out the best treatment option for you.
Pristyn Care services are accessible Pan India