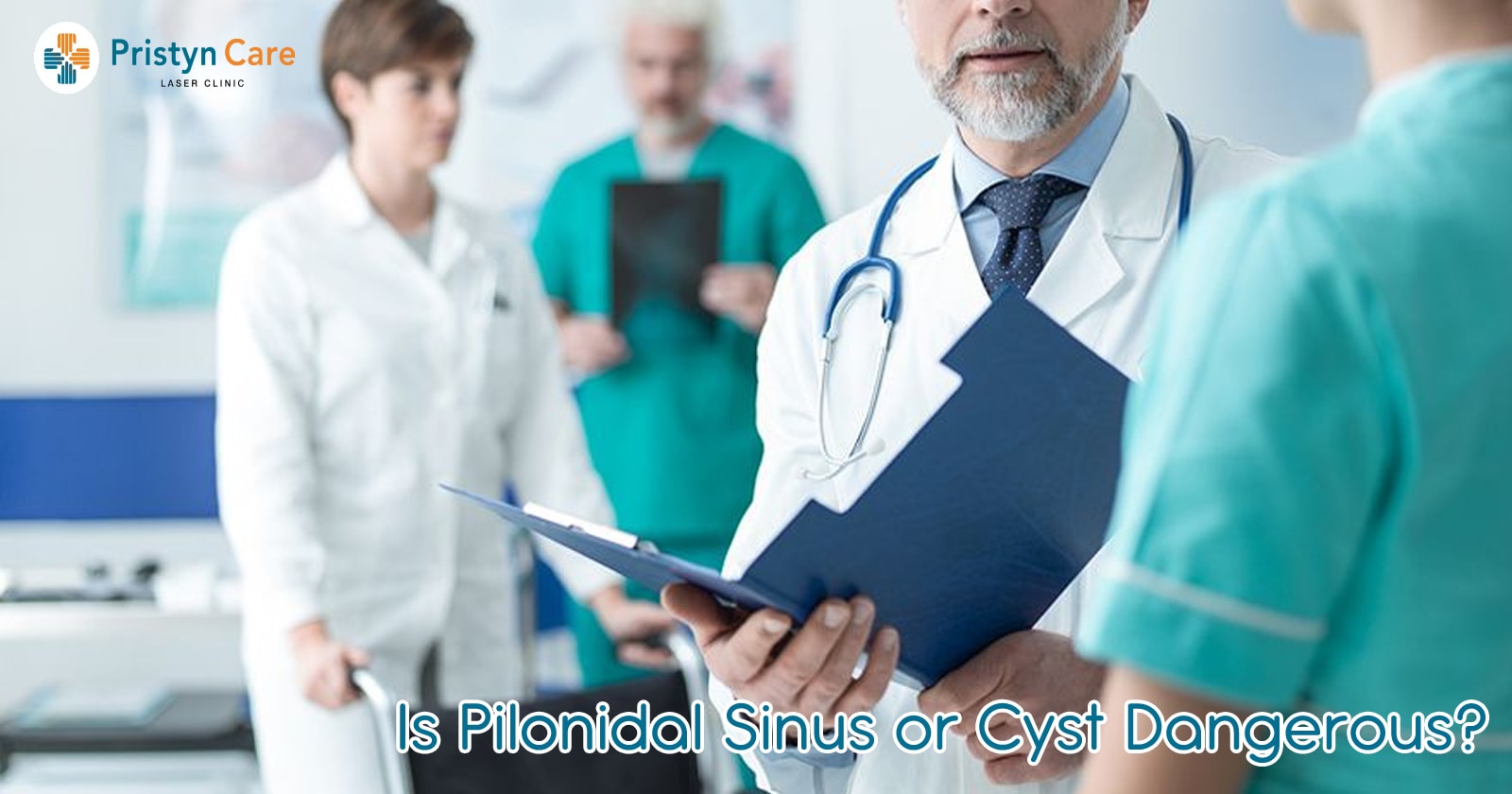 Pilonidal cysts are rarely life-threatening, but, they can cause unlikable problems that need medical attention, and sometimes, the treatments themselves may also cause some complications. Pilonidal cysts occur when an unnatural tract forms in the area at the top of the buttocks. It starts at the exterior of the skin and travels down through the tissue and may finish at a small cavity. The tract itself does not cause any serious concern because it is normally harmless. It can be a matter of concern in the following conditions:
Complications due to Infection
Unfortunately, most of the pilonidal cysts become infected. The sack at the end of the tract tends to collect hair and other debris. Bacteria on the skin may also travel down into the cavity. This collection may lead to infection in the pilonidal cysts and it becomes a pilonidal abscess. The infection may lead to some unpleasant side effects, like inflammation, irritation, secretion of pus and blood, etc. Although not dangerous, these symptoms are unpleasant to live with. Sometimes these symptoms include chills, nausea, and tiredness. (Also Read: How to care when you are suffering from Pilonidal Sinus? )
Complications due to surgery
Most of the time, surgery is required for the long-term solution of pilonidal infections. Although surgery can be an effective way of treatment, there is always a possibility of complications associated with surgeries. The probable troubles include infection in surgical wound and risk of recurrence.
Rare Complications
In rare cases, pilonidal sinuses have developed a form of skin cancer inside the tract. This type of cancer is called squamous cell carcinoma. This disease is very rare, so most people having pilonidal disease do not need to worry about this danger. The growth of cancerous cells seems to be associated with chronic pilonidal infections. Therefore, one shouldn't delay the treatment and cure pilonidal cysts quickly to avoid any such conditions.
Also Read: