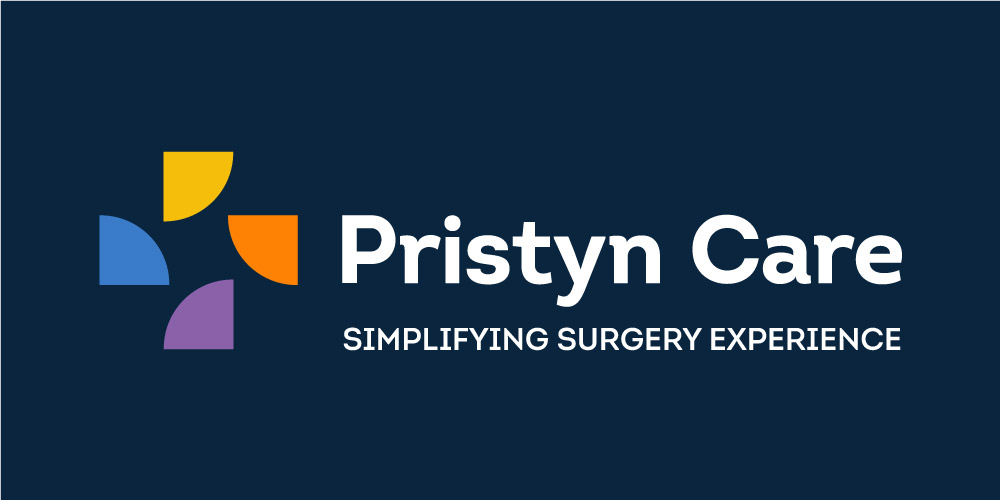 Technology in Healthcare
Ever since the evolution of human beings; curiosity, sheer will, ideas, and innovation embarked a new era of ever-evolving technology, so advanced that humans developed new ways to build structures, machines, devices, and what we see every day. Human minds changed everything with ideas.
This is the 21st century, the information age, time of nanotechnology, artificial intelligence, bioengineering, Internet of Things (IOT) and big data to accelerate the development. All of it started with an Idea, correct?
Here, I'll tell you about one such idea which has the capability to change how we look at healthcare today in India!
Until last year, Pristyn Care was an idea, shouldered by Dr. Vaibhav Kapoor, Dr. Garima Sawhney, and Harsimarbir Singh to deliver seamless surgical experience.
To understand how they conceived the idea of transforming healthcare & surgical space in India and what they do, we need a quick look at the problem they have committed themselves to eliminate.
A view of People Requiring Care!
Surprisingly, when we get sick or feel strange symptoms, we wait for days, sometimes weeks for our health to get better, use home-remedies, over-the-counter medicines to make us well. Why? Eventually, when we get well, we feel proud of not going to the Doctor. But, when the discomfort supersedes waiting threshold, only then we go to the Doctors' clinic.
We know the technology is here, helping everyone and many institutions in India are already using modern procedures to cure patients.
However, the patient experiences are full of hassle. Just to get a report from a lab & share the same with the Doctor can be a torment. Before even leaving our home, we need to decide what type of Specialist we need to consult with.
After killing ourselves with anxiety & paranoia, we finally go to the best doctor in our knowledge, maybe drive or book a cab. We, after arriving at clinics or hospitals, register at reception, wait in line, and feel all the tension around. Some hospitals are quite clean & provide good ambiance, unfortunately, not all healthcare facilities are like that.
After the consultation, either we need to share certain reports with Specialist & go buy our medicines, or maybe go to a new Specialist entirely. Heart-breaking, isn't it?
Both the medical pioneers, Dr. Vaibhav Kapoor, and Dr. Garima Sawhney with Harsimarbir Singh, a startup entrepreneur, identified the operational challenges, patients pain points, rising healthcare issues in India and leveraged technology to mitigate the same at every step of the way.
They collectively brainstormed with a small team, conceptualized & architected every process of the organization future of using previous experiences with computational insights to play a transforming role in the future of healthcare and launched Pristyn Care in Delhi & Gurgaon in the month of August'18.
Pristyn Care is using best-in-class healthcare monitoring, biomedical imaging, and laser & coblation devices which certainly improves the patient's health status. New, advanced, specialized, & modern methods pave a new way in medical diagnosis and improvement in human lifestyle.
Our team is dedicated to providing exceptional care to patients. Our values are driven by patients experience, we ensure to deliver the highest degree of care all the way from your appointment to your satisfaction. An ordinary patient journey encompasses no hassle as we take care of you as an eternal care partner.
We offer unique services & specialized daycare procedures to keep you fit, in good health, and most of all, happy. Pristyn Care has also been Certified as a Centre for Excellence in the field of Proctology, one of the only 2 in India.
Our motto is to develop a platform which can organize the world of day care procedures, nurture a healthy & fit lifestyle with healthcare and technology hand-in-hand.
Patient Journey at Pristyn Care
We are glad you finally made it here! We commit ourselves in your care, offer treatments to cure symptoms and surgical procedures which are painless includes fewer cuts & heal faster, to make you well.
The journey of our patients begins from making an appointment with our team either using the web or by simply calling us. Our first point of contact, Domain Experts, may give a call if the patient has made an appointment using an online form.
Our Experts may ask some details which the patient will be able to share on the call itself.
From that moment on, the domain expert will manage everything including making an appointment with Pristyn Care Specialist. He then will share all the details of the appointment such as the address of the clinic or hospital and meeting time for the consultation to the patients via WhatsApp as well as an SMS.
When the patient reaches the Pristyn Care clinic, they don't have to register in the clinic or wait, our team will be waiting for the patient at pre-booked time. Before a consultation, a patient doesn't need to worry about finding the best Specialist, wait in line to register or meet with a Specialist.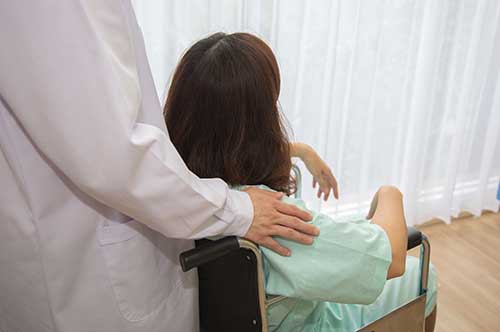 After the consultation, depending on the diagnosis, our Specialist may recommend treatment with medicine, or a couple of tests, or surgery. Most people worry about where to go for a test?, Which lab is better?, Do they have what the Specialist had asked for? And whatnot!
We at Pristyn Care ensure a hassle-free experience, we book the tests for the patients as well as a time-slot. Our domain expert will coordinate all of it. A patient can share the test results with us from any smartphone. We will share the same with the specialist and tell our patients, the further details so they don't have to go back & forth to get the test results or show the same to the specialist.
In case a surgery is required, the biggest bottleneck for any patient is an Insurance claim. We live in a time where having insurance is as necessary as exercises for a healthy lifestyle.
But, even after having the same, many patients are unable to understand the complex procedures of the claims. In our pursuit to deliver seamless surgical experience, we fill the documents for the patients with their support at their home.
After the biggest hassle is over, insurance approval is received, our domain expert will check with the patient as well as the specialist for a suitable time & day for surgery.
On the day of surgery, Pristyn Care sends a team member to the patients home, if need be. The Care Buddy will take over the entire schedule of a patient. They book a car for a patient from his home to the clinic, ensure a separate or upgraded room is ready and provide food on time as prescribed by the specialist.
Also, if an attendant is coming with the patient, we allow them to stay with the patient and provide their food as well. During the procedure, the patient may receive anesthesia.
The Specialists or Surgeons at Pristyn Care are highly-qualified, have valued experience and leverage the most advanced, high-precision and technologically sophisticated surgical equipment and modern procedures to diagnose, treat and cure patients.
After the treatment is over, patients are discharged within 24-48 hours depending on the type of procedure received. Once the patient is ready to go home, the Care Buddy ensures that a taxi is waiting to drive the patient.
Our Specialist will provide a diet chart for the patients to ensure the effectiveness of the treatment. Apart from the hassle-free surgical experience, our domain experts will always help the patient in making follow-up meetings after the surgical treatment which are free of charge.
Pristyn Care wants, people who are looking for healthcare treatments must be in pain, and their patients do not endure further pain. We work hard to reduce your pain, discomfort, and problems. We work hard to enhance your health, increase your happiness and provide a life full of joy.