Here are some images which showcase the bulges or external hemorrhoids inside rectum walls with models and sketch diagrams. The bigger the size, more painful and worse the condition is.
The internal and external hemorrhoids are labeled in the image.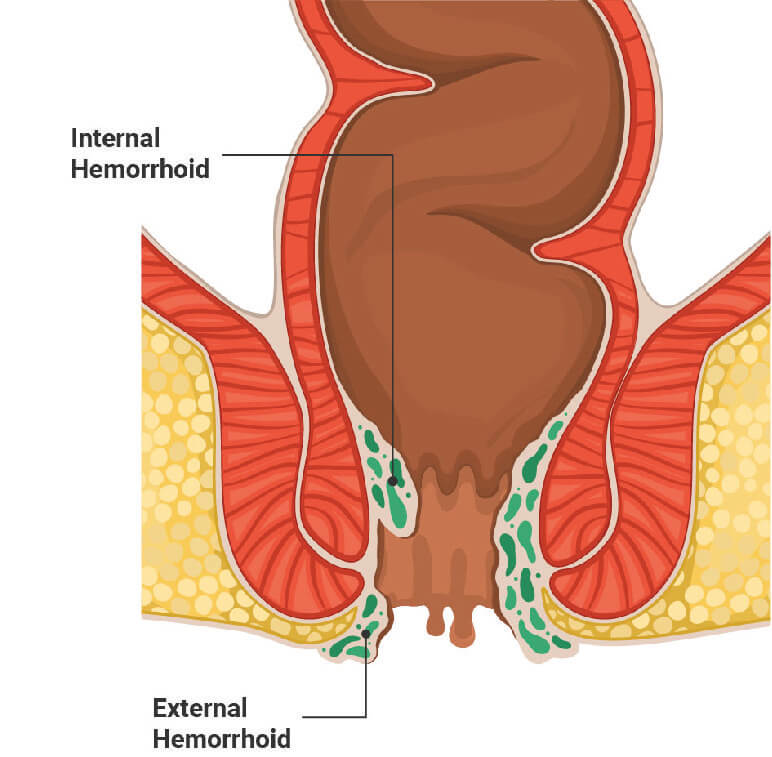 A sketch diagram with labeled internal & external hemorrhoids.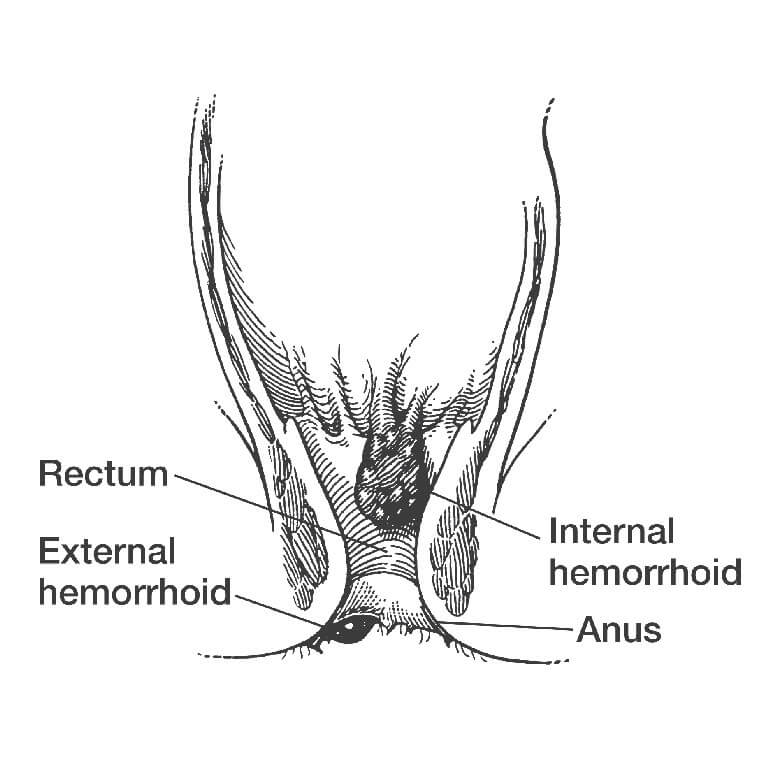 This image is showing a plastic model of hemorrhoids & human rectum.
This image is showing both internal (on left) and external (on right) hemorrhoids.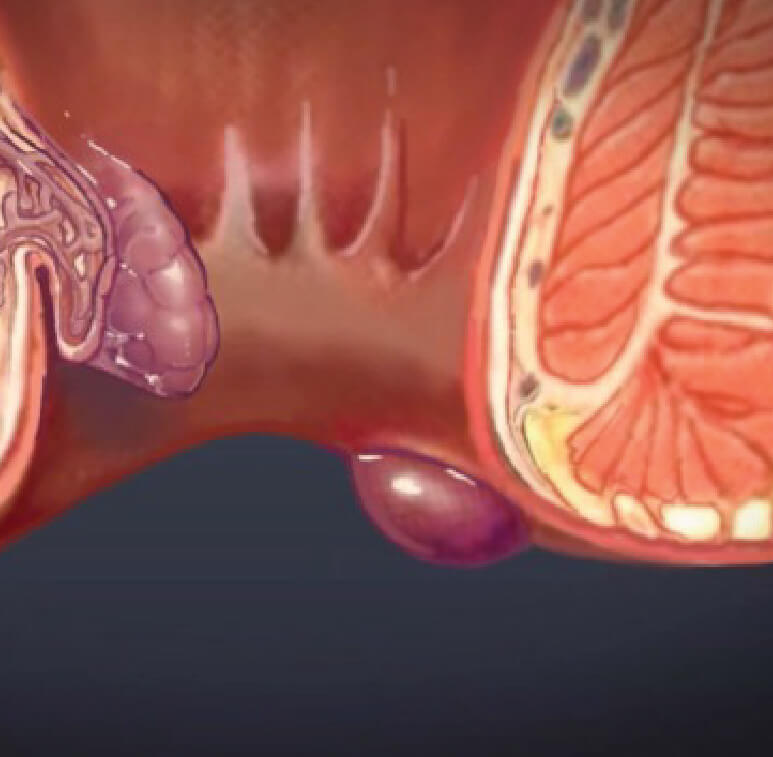 The below image is representing a severe condition of hemorrhoids. In conditions like this one, to relieve the pain, a person should consult with a general surgeon.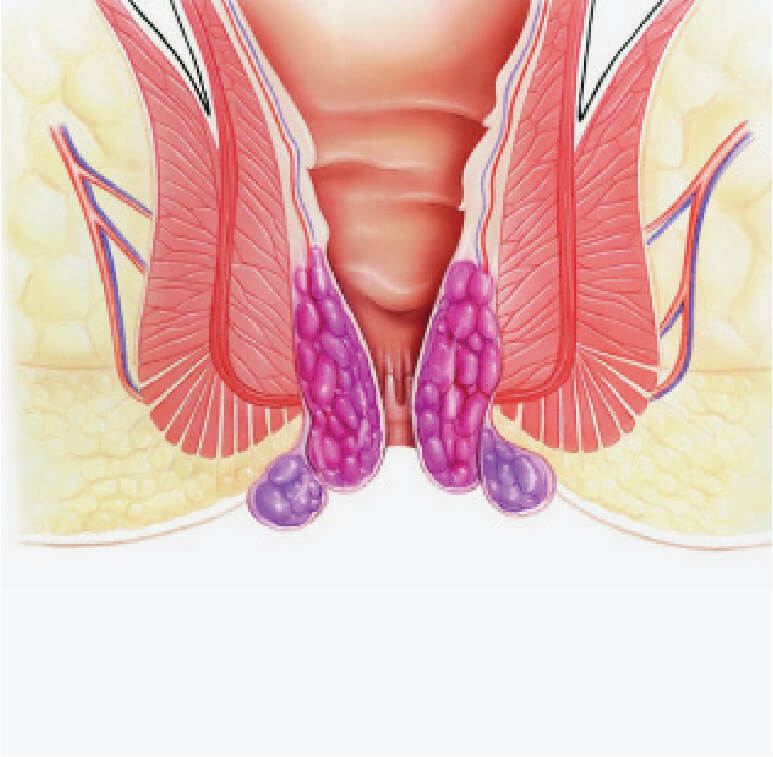 The prolapsing hemorrhoid is shown in the below image. Hemorrhoids in this condition can immediately be treated by Laser surgery.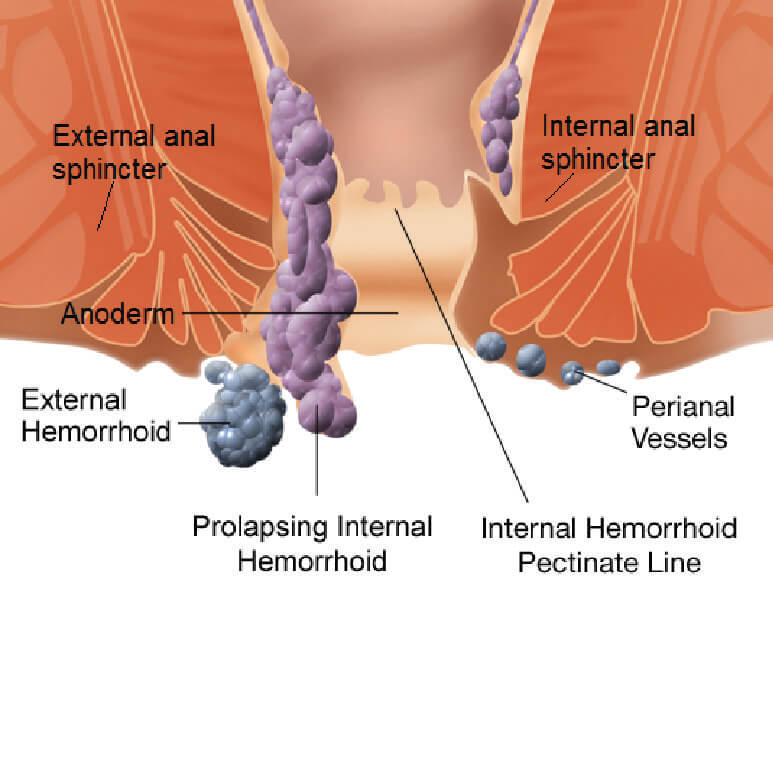 Also Read: PILES?? YOU SHOULD KNOW ABOUT THIS
Also Read: What Makes Us Vulnerable To Piles-Ayurveda Perspective