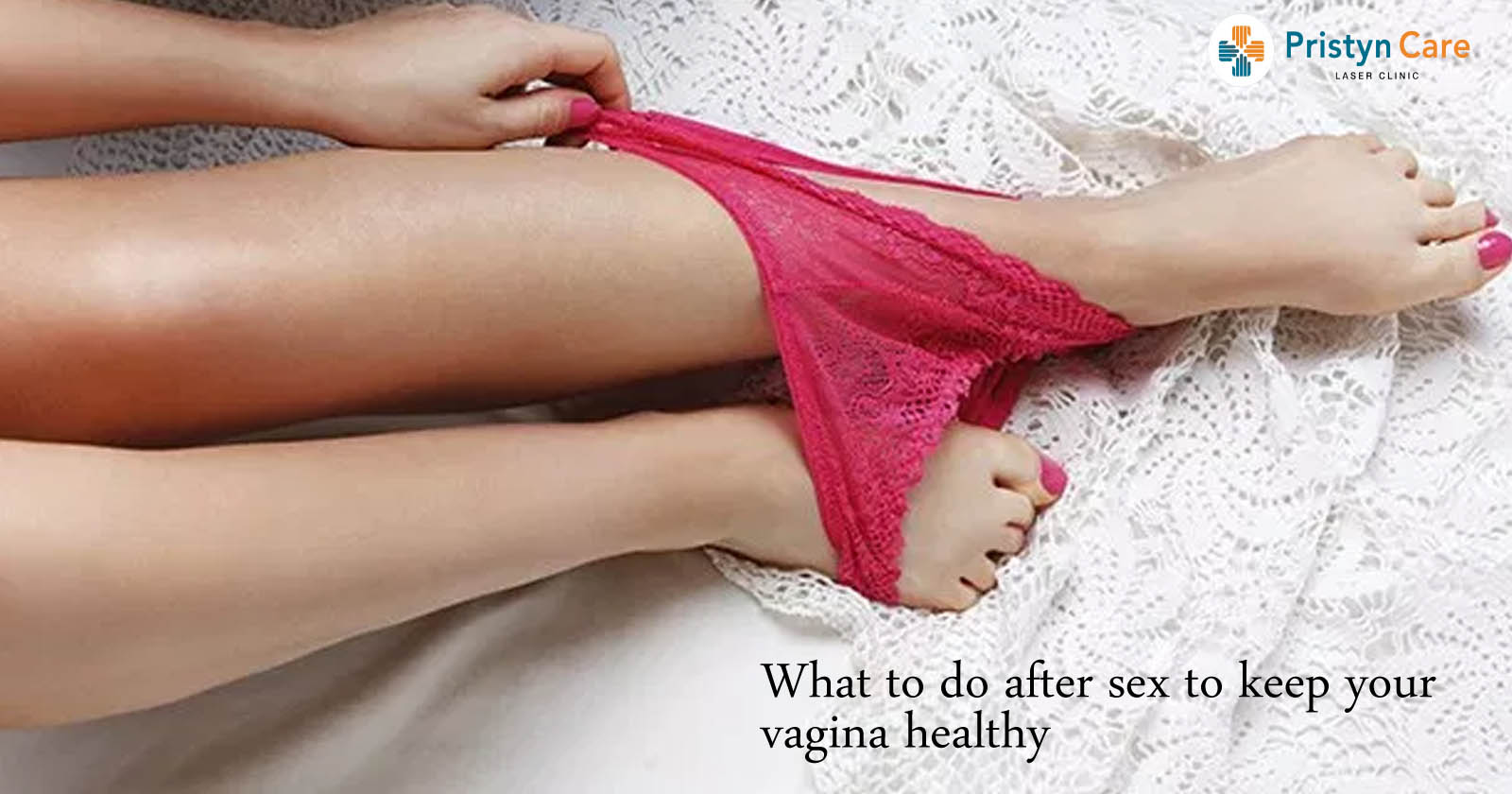 It's very important to take good care of your vagina, but particularly so if you're sexually active. There are certain things you should do after sex to keep your vagina in good health; none of them should involve using scented douches, oils, or harsh chemicals. Here is a list of suggestions you can try to keep your vagina healthy:
Urinate
It always recommended to pee both before and after sexual intercourse. It is the best way to flush out toxins and prevent bacteria causing UTI.
Wash up
This washes away bacteria from your hands, mouth, and rectum; it protects you from developing yeast or bacterial infection down there. Washing with lukewarm water alone or with a gentle, odorless soap also soothes any vaginal swelling or irritation from a romp.
Soak in the bathtub
Treat yourself with a nice, post-sex soak by adding some extra-virgin coconut oil to the warm bath to hydrate the skin of the outer vagina and sooth any vaginal swelling or irritation that happens after doing the deed,
Change your underwear
After washing, put on a clean pair of cotton underwear to avoid the leftovers in the underwear to expose you to infections.
Drink water
The best thing to have right after sex is water. Try drinking at least 2-3 glasses of water, it helps you urinate which flushes out the UTI causing bacteria and hydrate you.
Probiotics
It is always good to have probiotics after sexual intercourse to keep good vaginal health. Probiotics help maintain good bacteria in your vagina.
Also Read: What are the Vaginal Infections?