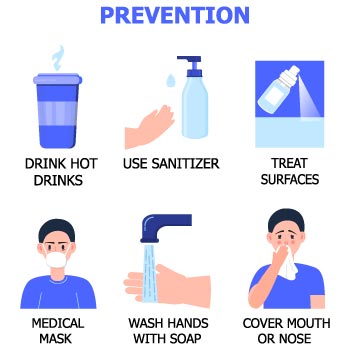 If you've recently suffered from sinusitis or are at risk of it, you should follow the given preventive guidelines to prevent its recurrence:
If you are close to people with upper respiratory infections like cold, flu, etc., then avoid direct contact with them. Wear a mask around them and do not share food or utensils with them.

Wash your hands frequently, especially before meals. Carry a hand sanitizer with you to maintain hygiene and cleanliness.

If you are prone to nasal allergies and rhinitis, then avoid allergens and other contaminants, like smoke, dust, exhaust fumes, etc., that can inflame your lungs and airway.

If you live in dry or arid regions, use a humidifier to moisten the air in your surroundings.
If you get sinus infections even after following these precautions, contact an ENT specialist immediately to avoid acute sinusitis and its complications.