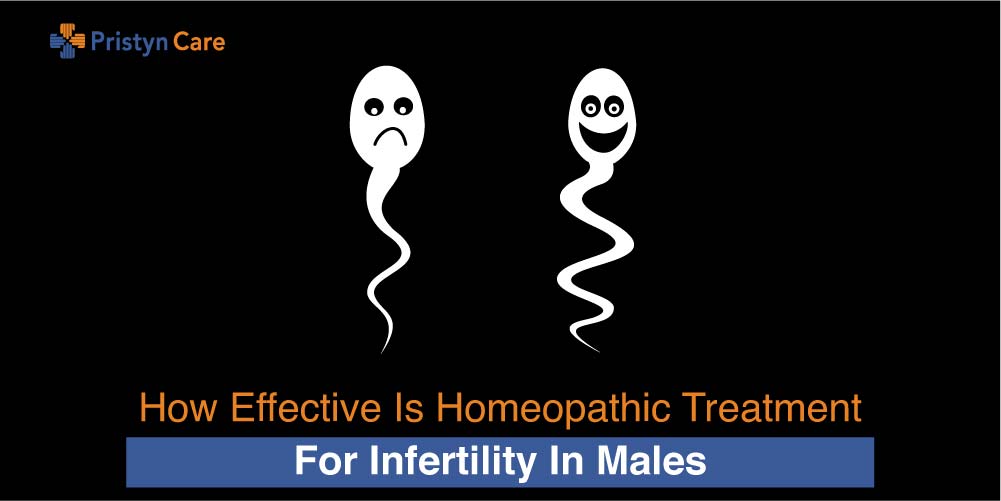 Infertility is a major problem that any man can face in their life. It is defined as the inability to conceive even after having unprotected sex several times. There are various factors that ultimately result in infertility in males. Low sperm count, poor sperm motility, abnormal functioning of the sperm, and erectile dysfunction are the major factors linked to male infertility. Homeopathic treatment is quite effective for the factors leading to male infertility.
Effectiveness of homeopathic treatment for infertility in males
Homeopathic treatment has a fast impact and is considered among the safe treatment options for male infertility. This treatment for male infertility has quite a high success rate. And, homeopathic medicines boost the sperm count and also correct the abnormalities of the sperm. 
The unique quality of homeopathic treatment is that it does not have any hormonal side-effects. It takes an average time of 2-4 months for the homeopathic medicines to show their effective results. But the results are mostly quite satisfying and the patient does not have to rely on any other treatment simultaneously.
Homeopathy also treats other urological problems and hormonal issues as well. And, it also hastens the process of formation of sperms (spermatogenesis). So, homeopathic treatment is quite reliable for the treatment of male infertility.
Also Read: How to Increase Male Motility?

Best homeopathic medicines for infertility in males 
Agnus Castus:
This homeopathic medicine is quite effective for treating infertility. It deals with erectile dysfunction, premature ejaculation and other problems such as unusual yellowish discharge coming from urethra. Agnus Castus also serves the purpose of treating mental conditions such as mental fatigue and depression that potentially lead to infertility.
Lycopodium:
Lycopodium effectively deals with chronic fatigue and the physical state of tiredness. It boosts the vitality of the reproductive organs and hence curbs infertility. Lycopodium is highly recommended for patients who are not able to achieve an erection or face other problems such as genital warts and discharge. So, lycopodium is used to cure multiple causes of infertility in males.
Conium Mac:
This homeopathic remedy is used in cases where the male has to endure pain while ejaculation. The patient also complains of swelling and hardening of the penile area. Conium mac improves these conditions and also relieves the patient from the constant state of nervousness.
Argentum Nitricum:
This medicine works best in treating infertility in males by dealing with causes such as anxiety and weakness. Homeopaths highly recommend Argentum Nitricum for people dealing with dizziness, stress, and hallucinations. Therefore, this homeopathic medicine is an effective treatment for infertility in males which improves their overall health. 
Caladium:
Caladium is used in cases where the patient is dealing with the condition of total impotence along with itching on the testicles. This homeopathic treatment for infertility in males allows them to finally enjoy their sexual experience without any urethral discharge. Caladium also effectively relieves the mental state of depression. Hence, it is surely an effective treatment for male infertility. 
Anacardium Orientalis:
Anacardium Orientalis helps in increasing the libido and cures the problem of seminal discharge while sleeping. This medicine also significantly rids the brain of anxiety and improves fertility in males.
Tips to follow for the best results of homeopathic treatment of male infertility
Quit Smoking- Chronic smoking has adverse effects on sperm production and quality. So, you need to quit smoking if you want to get rid of infertility.

 Say no to alcohol- Alcohol affects fertility in both males and females. Excess alcohol intake lowers the level of testosterone in the body.

Avoid too much consumption of meat and soy products. (Also Read: Top 10 Foods To Increase Male Fertility )


 

Drink lots of water and healthy fresh juices.

Avoid junk and switch to a nutritious and fiber-rich diet.

Refrain from having too many vitamins supplements.
Although the chances of side-effects of homeopathic medicines are rare, you must seek medical help if you face any unusual symptom. Here are some of the side effects which some men can face.
Side-effects of homeopathic treatment for infertility in males 
The side-effects of homeopathic treatment are gradual so, you must have a proactive approach.
Digestive issues such as nausea, constipation, loose motions, etc

Allergic reactions and cold

Body ache 
These side-effects arise only in rare cases but should get timely treatment. Your doctor will change the medication and may even recommend some tests to determine the root cause. Also, when homeopathic treatment does not permanently solve your problem of infertility, consult a urologist. Get a proper diagnosis and the treatment for the effective and permanent cure of male infertility. You can call us at Pristyn Care to get in touch with the best of urologists.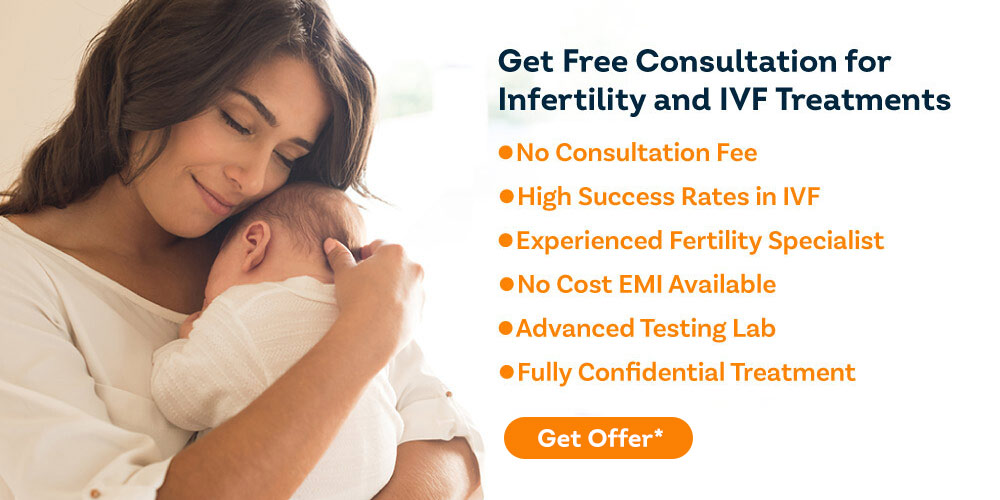 Also Read: