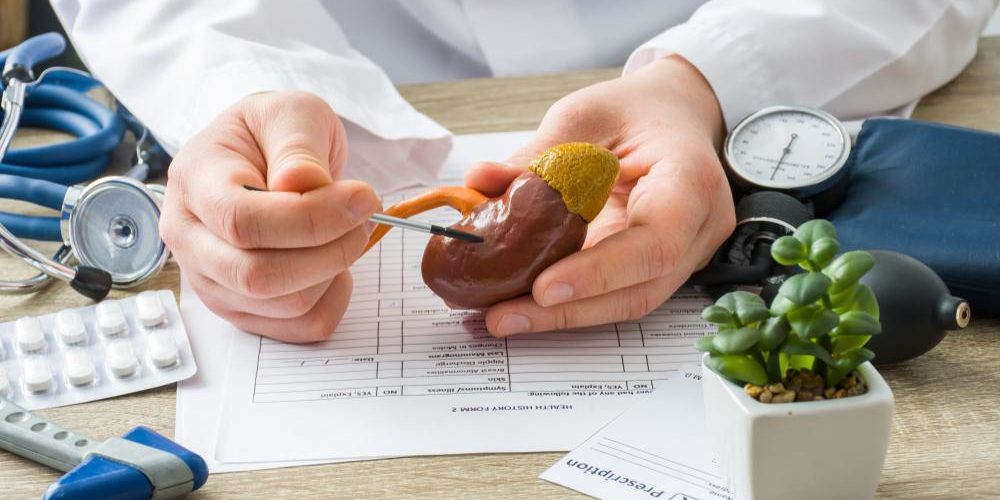 This is a case of a patient who was suffering from long standing kidney stones. This case demonstrates that kidney stones should not be taken lightly as even the smallest stone could cause severe pain if it drops down into the urine pipe (Ureter) or may slowly destroy the kidney if left untreated for long. Treatment includes only wait and watch with some conservative therapies for very small stones (2-3 mm) or endoscopic surgery (No cut surgery) to remove kidney stones completely without any major problems or significant bleeding.
Recurrence of Kidney Stones in Adults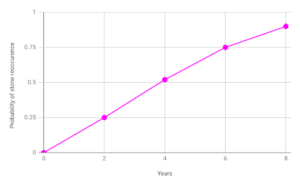 Initial Communication with Patient:
Dr. Rohit Kaushal: 
"The patient was a 52-year-old lady, residing in Vasant Kunj, Delhi with no serious past medical history. She was feeling pain in her lower back since last few months. At first, she thought it was because of the routine household work and ignored the pain and every time used to take a painkiller for it. The pain used to subside temporarily but this time she was having unrelenting pain since one week not relieved with medicines, so she thought of consulting a urologist (Kidney and stones specialist). She came to me with her husband and son, both of them were fully cooperative by sharing every minute details with me.  She was in a lot of pain, which I managed with some injectable pain killers first. She had constant pain even while sleeping which disturbed her sleep pattern. On further questioning she admitted that she even had occasional bleeding in her urine, which subsided with the usual home remedies but the problem was recurrent. The pain came back every time she thought she was fine.
As she explained, "it was like a knife stuck in my back which was twisted all around".
After Listening to the Patient's History, I Concluded
After examining her I requested her to get some diagnostic tests like blood test, urine test and imaging. I did these three tests to make sure the exact location and the size of the stone could be ascertained. The CT scan helped me to find out the location of the stone or if the stone was blocking the urinary tract. The urine tests and blood tests ruled out any active urinary infection. After these tests, I was able to know the fine details and found out that she was having stones in both kidneys. She was shocked and afraid to hear this but I told her that there was nothing to worry as it did not need any large cuts on back or abdomen like in olden days, and in today's era could be treated safely by minimally invasive endoscopic surgery (No cut surgery). . 
"I was in a lot of pain, there was no single day which went without pain."
After talking and discussing about her tests report she left and took her time before she again visited me. She called me after a week and asked for an appointment. She came and told that after leaving the clinic, she went to another clinic for further treatment however the whole process was so complex and cumbersome and no single person to guide, that she had to come back to our clinic for further treatment.
Her Main Concern was "Can you remove both sides stones together"? 
I told the patient, that you should not delay the surgery as it will lead to silent permanent damage of both kidneys. I told her that operating in both sides in the same setting could be dangerous and fraught with potential complications, so I shall be removing one stone at a time and after 2 weeks will be clearing the stones from the opposite kidney, and this would be the safest thing for her. She was satisfied and ready for surgery. There was a little bit of formality left which was done by our dedicated team and the insurance process etc was hassle free.
I performed Right side PCNL surgery, it only took 1.5 hours to complete the surgery, she was under anesthesia during the procedure. After the procedure she recovered well uneventfully and was discharged in 2 days. Two weeks later she was readmitted and , I removed here Left kidney stone as well in 1 hour, followed by both sides stent removal after 20 days. . The stone-free rate of
After One Month:
She called me after the surgery was done, she seemed to be quite happy and told me that there was no pain ever since the surgery was done. She even told me that she loved the whole process as she never felt like being cheated. We offered her the cab after the surgery was done, which she remembered and told that there was no issue while commuting back to her home. Overall, the whole procedure went smoothly for her. She even sent a thank you note to me, for being professional during the treatment. 
Also Read: