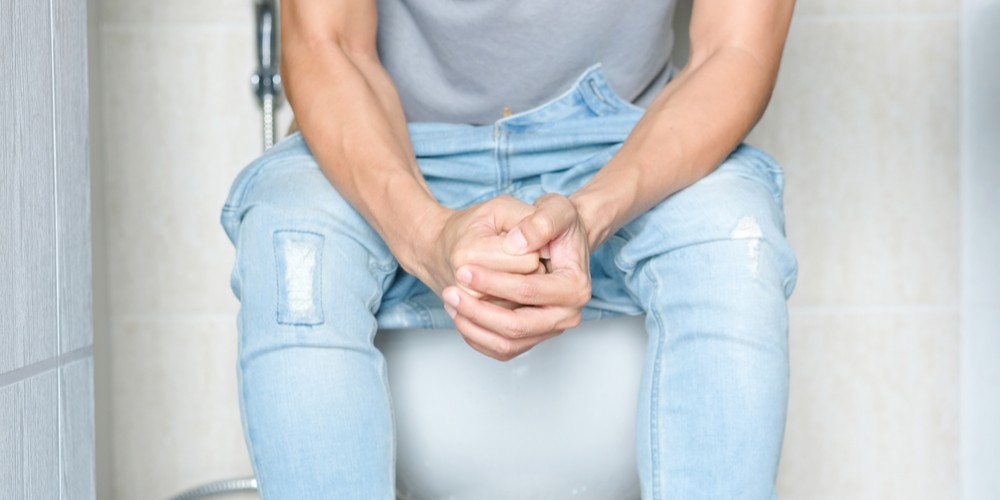 Piles or external hemorrhoids are caused when walls covering blood vessels are swollen. Generally, this is not a life-threatening condition but sometimes can cause a lot of pain and bleeding in rectum after going to the loo. There are 4 stages of piles referred to as first degree piles to fourth-degree piles.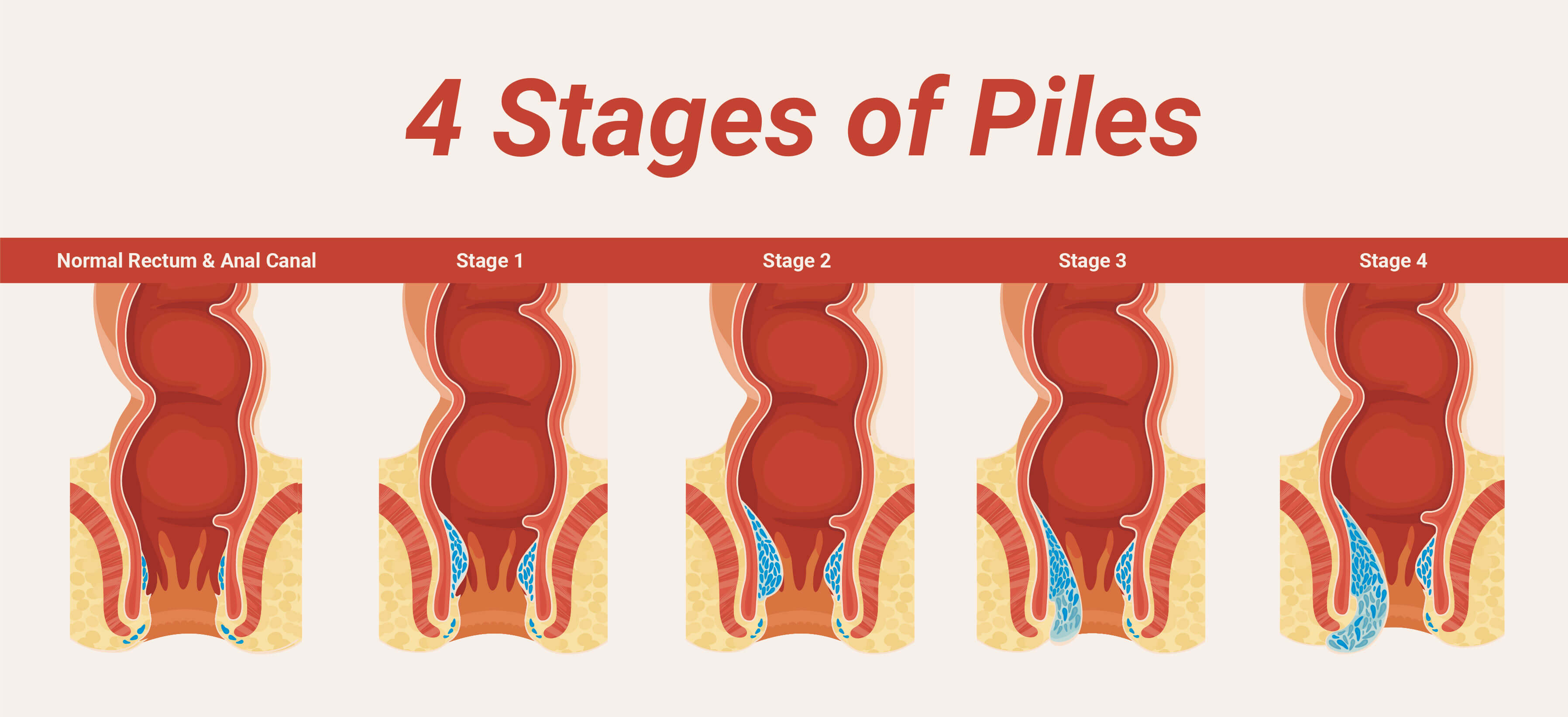 Hemorrhoids are part of human anatomy. Internal Hemorrhoids doesn't really cause any pain. Here is how a normal rectum & anal canal looks.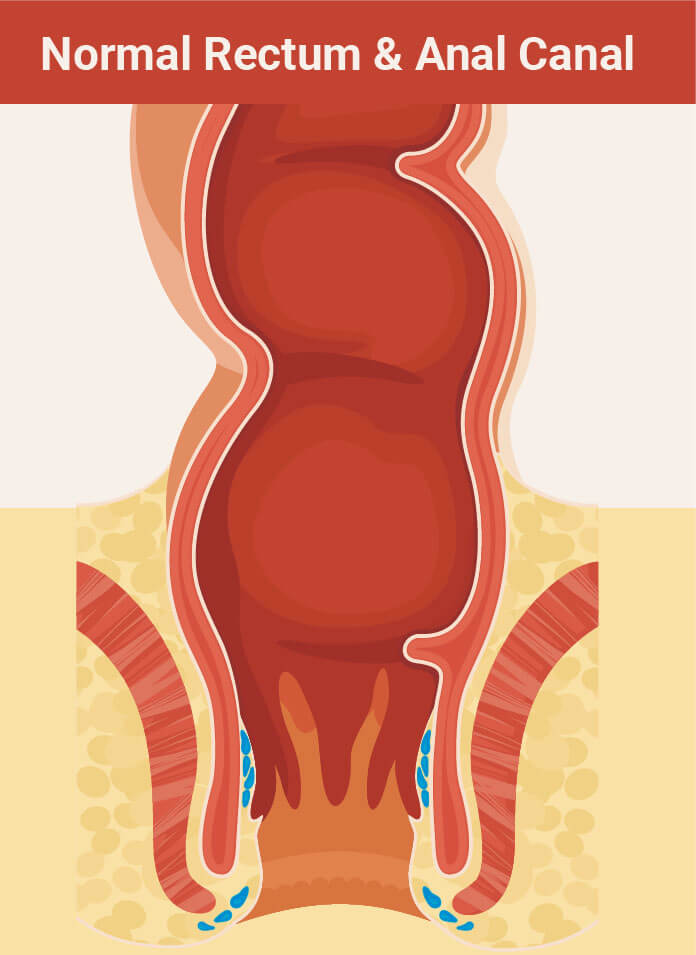 A first-degree internal hemorrhoid or first stage piles bulges into the anal canal during bowel movements.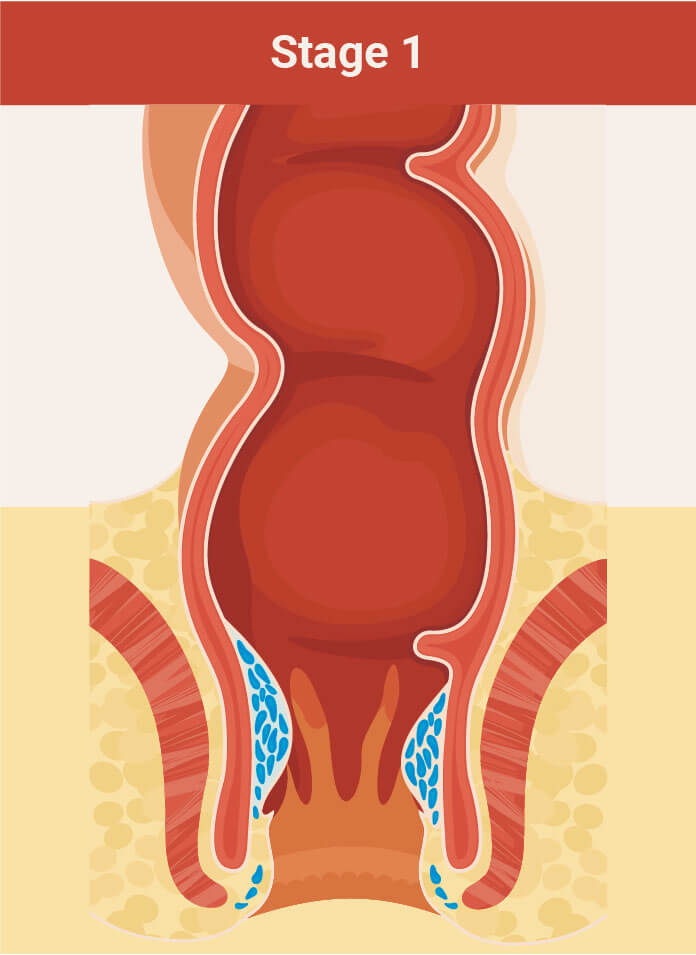 A second-degree internal hemorrhoid or second stage piles bulges from the anus during bowel movements, then goes back inside later or after bowel movement on its own.
A third-degree hemorrhoid or third stage piles bulge from the anus during bowel movements and can be pushed in with a finger. In some cases, they must be pushed back in after bowel movements.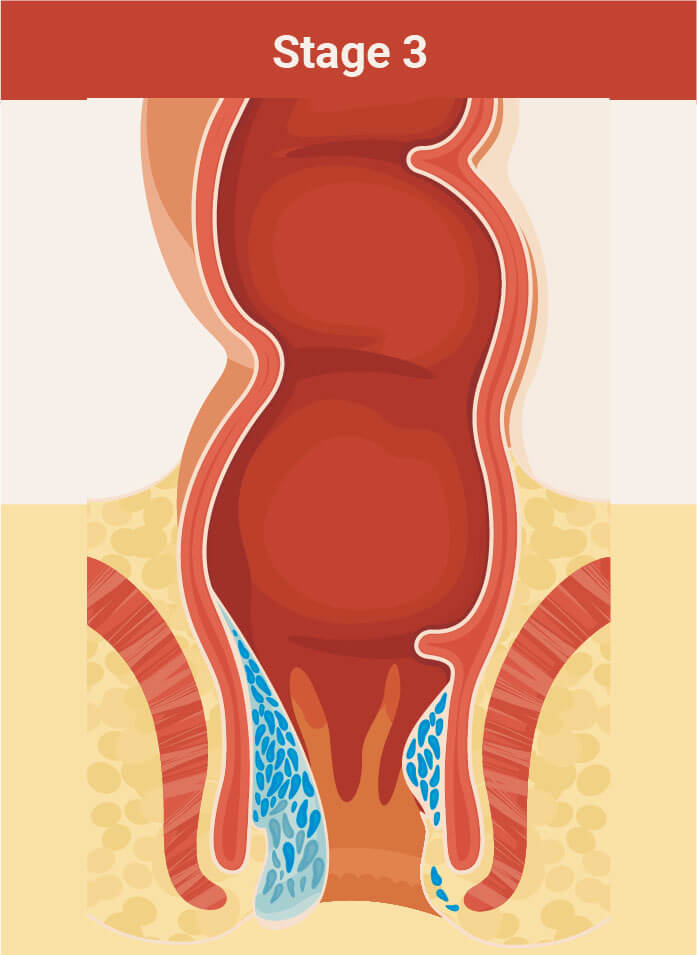 A fourth-degree hemorrhoid or fourth stage piles extends from the anus all the time.
Also Read: PILES?? YOU SHOULD KNOW ABOUT THIS
Also Read: Common Lifestyle Mistakes Leading to Gastrointestinal Problems