Get Advanced Adenoidectomy With The Best Ent Surgeons
Adenoidectomy is the surgical removal of swollen, inflamed, or infected adenoids for the treatment of adenoiditis to improve a patient's breathing and prevent complications like sleep apnea, sinusitis, tonsillitis, etc. Connect with us to know about minimally invasive adenoidectomy in India.
Adenoidectomy is the surgical removal of swollen, inflamed, or infected adenoids for the treatment of adenoiditis to improve a patient's breathing and prevent complications ... like sleep apnea, sinusitis, tonsillitis, etc. Connect with us to know about minimally invasive adenoidectomy in India. Read More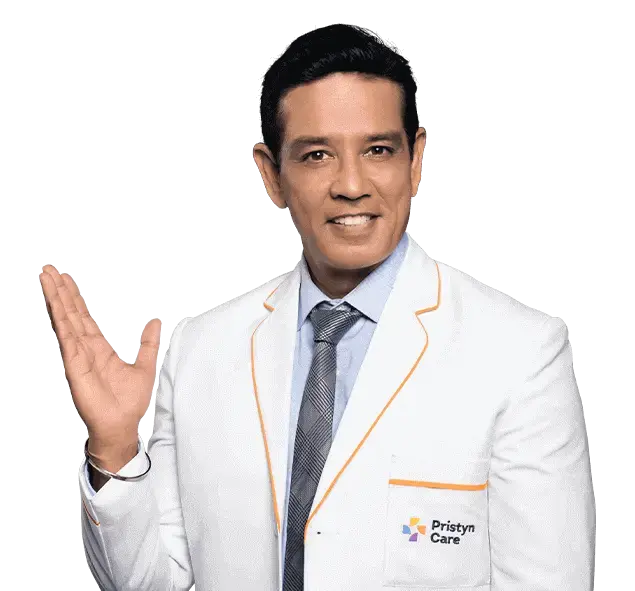 USFDA-Approved Procedure
Support in Insurance Claim
No-Cost EMI
Same-day discharge
Choose Your City
Bangalore
Chennai
Delhi
Hyderabad
Mumbai
Pune
Best Doctor For Adenoid Removal Surgery (Adenoidectomy)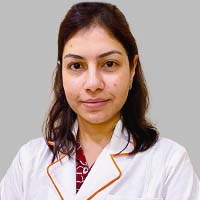 ENT/ Otorhinolaryngologist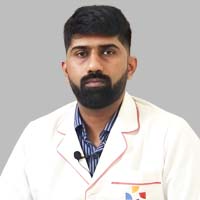 ENT/ Otorhinolaryngologist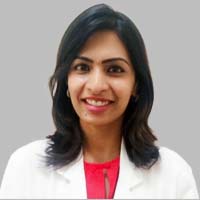 What is adenoidectomy?
Adenoidectomy surgery entails the removal of adenoid glands if they are infected, inflamed, or enlarged. Adenoid glands are small pads of immune tissues next to the palate that are an important part of the immune system in kids. However, as a child grows, their functionality decreases, and eventually, they start degenerating. 
However, in some cases, instead of degenerating, they can get infected and start causing problems such as difficulty in breathing, obstructive sleep apnea, snoring, postnasal drip, sore throat, etc. Normally, such problems can be managed medically, but in severe cases, surgical intervention is necessary. Often, adenoidectomy is combined with a tonsillectomy to treat sore throat and other throat infections.
Surgery name
Adenoidectomy
Treated by
Otolaryngologists
Best ENT clinics in India for adenoidectomy
Adenoidectomy is a complex surgery and advanced surgical infrastructure is necessary to provide successful surgical outcomes without any complications. Pristyn Care is associated with the best ENT clinics in India. Additionally, Pristyn Care clinics are equipped with advanced infrastructure to avail expert diagnosis and treatment to all patients. 
Many patients suffer from the additional stress of finding a clinic, managing the insurance process, etc., during their treatment. To mitigate this, we take care of the patient's entire treatment journey and ensure that they are not inconvenienced during their treatment. Book an appointment with us for adenoidectomy consultation and treatment at the best ENT clinics near you to find out more.
Pristyn Care's Free Post-Operative Care
Diet & Lifestyle Consultation
Post-Surgery Free Follow-Up
Free Cab Facility
24*7 Patient Support
What happens during adenoidectomy treatment?
Diagnosis
For adenoiditis diagnosis, the ENT doctor will first collect your medical history and perform a physical examination to discern the cause, extent, and severity of the condition. During the physical examination, the doctor will look at the throat tissues using a speculum and palpate the lymph nodes present in the throat region to check for inflammation.
Once that is done, they will collect throat swabs for tissue culture and lab examination. In severe cases, they may also prescribe endoscopy and other imaging tests like CT scans, MRI, etc., to determine the full extent of the infection.
Procedure
Your doctor will carefully study the results of the diagnostic tests and discuss your treatment and surgery options with you. If you need additional surgical procedures like a tonsillectomy, FESS, septoplasty, etc., in addition to adenoidectomy, then they will be planned and integrated into the treatment plan at the same time.
Once you are anesthetized, the doctor will hold your mouth open using a retractor and remove the adenoids using a curette or laser. Then, he will either place sutures to close the surgical incision or use a cauterizer. The entire procedure will take less than 30 minutes and you will be moved to a recovery room for postsurgical observation afterward. Most patients are discharged on the same day.
Why Choose Pristyn Care?
| Benefit | Others | Pristyn Care |
| --- | --- | --- |
| Cuts | Multiple | Minimal |
| Blood Loss | Maximum | Minimal |
| Scars & Stitches | Yes | Minimal |
| Recovery | Low | High |
| Follow Up Consultation | No | Yes |
| Technology | Traditional | Advanced |
| Hospital Duration | Long | Short |
| No Cost EMI | No | Yes |
How to prepare for an adenoidectomy?
Give your ENT surgeon access to your entire medical history. Make sure they are aware of all the medicines and supplements you are taking, and if you are allergic to any medicine. If you have any bleeding or clotting disorders, then you need to make sure they are aware of it and can plan the surgery accordingly. You may need to stop taking your blood thinners or increase the dosage of your blood clotters for a couple of days before the surgery.
Do not self-medicate before or after the surgery. Medicines like aspirin and ibuprofen can negatively affect your blood clotting and lead to hemorrhage during or after the surgery. If your surgery is being performed under general anesthesia, make sure you know all the dietary precautions you need to take before the surgery.
If you smoke or consume tobacco regularly, then make sure to stop at least 2-3 weeks before the surgery, as tobacco usage can slow down the recovery. Also, do not wear any perfume, jewelry, or makeup when you arrive at the hospital for surgery.
What can you expect after an adenoidectomy?
You will have a little pain and discomfort in your throat. Some discharge from the incision is ok immediately after the surgery. Most patients, especially kids, have a mild fever with an upset stomach and vomiting for 24-48 hours after the surgery. However, if these get too bad, you need to consult your surgeon immediately.
You (or your child) will experience a mild sore throat for 1 week and it may be difficult to eat or drink during this time, but you need to hydrate yourself properly as dehydration can delay recovery. Also, avoid spicy, crispy, or fried foods for the first couple of weeks as they can irritate the wound and delay recovery.
Immediately after the surgery, a throat massage using an ice pack will help alleviate the surgical swelling. You should avoid exercise and strenuous activities for at least 1-2 weeks, depending on your recovery rate; however, you may be able to return to work/school within 3-5 days of the surgery.
When is an adenoidectomy required?
Adenoidectomy is often required when the symptoms of adenoiditis, such as sleep apnea, throat pain, sore throat, etc., become too severe to be managed by medicines alone. They can even lead to complications and other health problems such as chronic sinusitis, ear infections, snoring, loud/mouth breathing, etc.
It is mostly done in children between the ages of 1 and 7, as the adenoids begin to shrink after that, but they may be performed in adults if their adenoids have not shrunk.
What are the benefits of an adenoidectomy?
Adenoidectomy is a minimally invasive surgery that is often performed without any sutures. If you (or your child) have frequent adenoid infections, then adenoidectomy can improve your quality of life by:
reducing your chances of future throat infections;

Improving your breathing and airway, and reducing mouth breathing in children;

reducing/treating ear infections; and

improving your vocal quality.
Recovery tips after an adenoidectomy
Once you are discharged from the hospital after adenoidectomy surgery, you should follow the given at-home care tips to improve your recovery:
Do not perform any strenuous activities, including gym, swimming, running, etc., for at least 1-2 weeks after the surgery.

Eat only a bland/soft or liquid diet during the first couple of days. You should also avoid eating fried, spicy, or crunchy foods as they may irritate the wound and delay your healing.

Take your medicines as prescribed, and do not self or over-medicate.

Visit your ENT surgeon for follow-up consultations for at least 3-4 weeks after the surgery to make sure you are healing appropriately.
What is cost of Adenoidectomy in India?
Adenoidectomy surgery costs ranges from Rs. 35,000 to Rs. 60,000 overall. However, this cost often changes from patient to patient, especially since most patients need additional surgery treatments, like tonsillectomy, FESS, etc. for complete relief from the infection.

Some factors that affect the cost of adenoidectomy are:

Choice of treatment city and hospital

Type of treatment

Additional surgeries required

Post-surgical care and management of complications

Surgeon fees

Cost of diagnostic tests

Insurance coverage

Consult with the best ENT surgeon at Pristyn Care and get the cost estimate of Adenoidectomy surgery.
Case study
Ruksana's 8-yr old son Akshay (pseudonym), has had adenoiditis for at least 3-4 years but she was hopeful that his condition could be treated medically or through home remedies. However, when that did not happen and his condition started getting worse, they looked for alternative treatment avenues. 
While looking online, they landed at Pristyn Care. After a thorough consultation with our ENT specialist Dr. Manu Bharath, it was decided that an adenoidectomy would be the best option for treatment. The surgery was immediately scheduled and performed. Akshay's breathing and other symptoms improved within a week of the surgery, and she was especially impressed with the surgical framework and auxiliary facilities provided at Pristyn Care.
FAQs Regarding Adenoid Removal Surgery (Adenoidectomy)
Do children heal faster after an adenoidectomy?
Complete recovery from adenoidectomy usually takes about 2 weeks, no matter the age of the patient, but the recovery period may be extended if the patient has additional surgeries like a tonsillectomy, FESS, etc.
Does adenoidectomy affect speech or vocal quality?
Adenoid removal of these glands can help improve speech and vocal quality by providing ample airway and correcting breathing issues. However, adenoidectomy can also cause mild resonance speech problems due to changes in the airway that generally correct themselves after some time.
Why is fever common after an adenoidectomy?
Mild fever for about 1-2 days is very common after adenoidectomy. It usually occurs due to bacteremia and is the body's inflammatory response to anesthesia and operative injury to the tissue. However, it is not a complication and should not delay your recovery.
How can I tell if my son needs an adenoidectomy?
To identify adenoiditis in your child, you should look for symptoms such as mouth breathing, loud snoring, frequent sore throat, sinus infections, etc. If your child is having trouble breathing at night or has sleep apnea along with a sore throat, then he may have adenoiditis. Consult an ENT specialist to find out whether he needs an adenoidectomy.
Will adenoidectomy affect my child's immune system?
No, adenoidectomy does not affect the immune system and, in fact, improves immunity in children by preventing frequent infections.
Content Reviewed By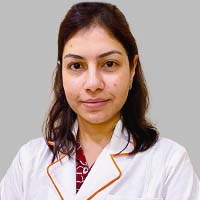 14 Years Experience Overall
Last Updated : This Week
Our Patient Love Us
Adenoidectomy treatment at Pristyn Care was an exceptional. During the treatment, the doctor answer all my queries patients and made me feel comfortable and prepared for the procedure. Thanks to Pristyn care.

Before the treatment for my throat because doctors suggested removing my adenoids, but Pristyn Care made the whole experience so much easier. They provided me with the free cab service from and to the hospital and complimentary food for the person who was with me.

Due to a throat infection, I was facing constant pain. The surgery was quick and easy, and I recovered much faster than I expected. I think all this happens just because of the combination of advanced technology and experience of the surgeons.

I would like to thanks Pristyn care for my successful Adenoidectomy. I am grateful to the doctors and special thanks to the care coordinator who helped me at each stage of the treatment. Thank you!

I've tried several alternative treatment medicines, but nothing helped me. Then I got to know about pristyn care. I contacted them and they helped me throughout the procedure. Finally, I'm free from this disease.

My child had an adenoidectomy at Pristyn Care, and the experience was smooth and hassle-free. The ENT surgeon was great with kids and made the process comfortable for my little one. The post-operative care was attentive, and my child's breathing has improved significantly. Thank you, Pristyn Care!