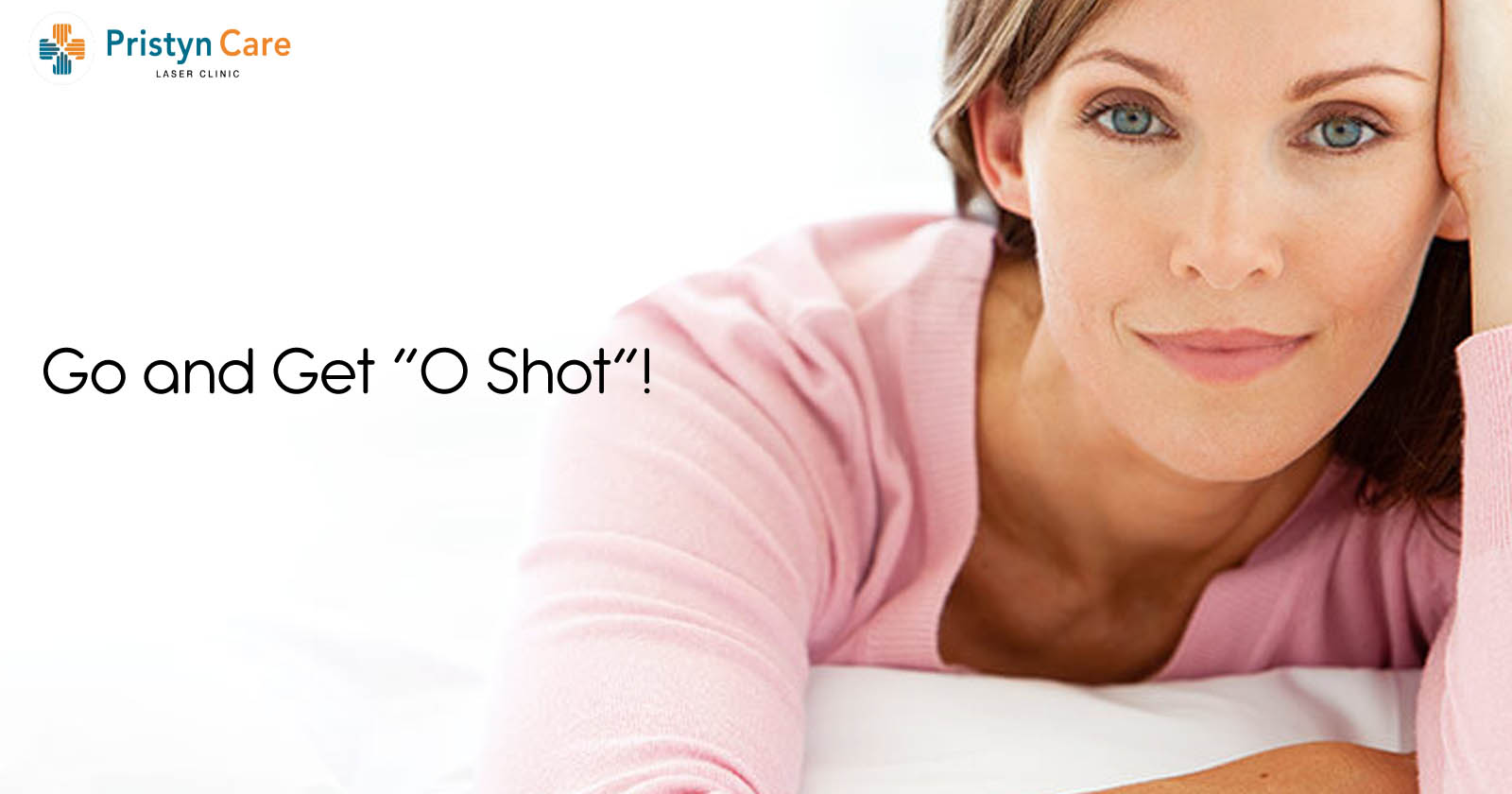 Vaginal dryness, Urinary incontinence, and sexual dysfunction are some common complaints of women after their pregnancy and through their menopause. Fortunately, new treatments like O-Shot are available to treat various symptoms related to women. The O-Shot, or 'Orgasm Shot' is a revolutionary new non-surgical procedure, that gives a quick, safe and simple solution for a variety of concerns linked with female sexual dysfunction and other conditions. O Shot uses growth factors from your blood plasma to lessen stress incontinence, dryness and sexual dysfunction (like difficulty reaching orgasm). This safe and nonsurgical practice actually utilizes growth factors from your own body to stimulate vaginal and clitoral rejuvenation and stimulate the 'Orgasm System.'
Procedure
The O Shot is an in-office procedure done under local anesthesia. The procedure starts with taking your blood and harvesting your own platelet-rich plasma in your blood and injecting it close to the clitoris and the upper vaginal region. The platelet-rich plasma increases blood flow and new cells and tissue are formed. The whole procedure will take approximately 30 minutes to complete.
Some women will get instant results, but sometimes it takes up to 3-months. O-Shot results last an average of 18 months.
Benefits
Relief from painful intercourse or dyspareunia

Increase in clitoral sensitivity and arousal

Get better skin texture of the vulva or vaginal lips.

Tightening of vaginal opening for more pleasurable intercourse

Increased arousal from G-spot stimulation

More strong and frequent orgasms

Enhanced aesthetic appearance on the lips of the vagina.

Relief from stress urinary incontinence.

Improves dryness due to menopause or breast cancer treatment.
Also Read: Give Yourself a Gift of Aesthetic Gynecology