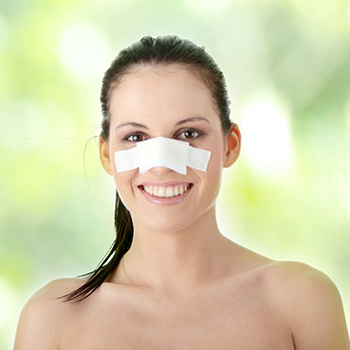 During the recovery phase, the doctor will ask you to follow the below precautions to ensure that there are no post-surgery complications: 
Avoid performing strenuous activities and other activities like aerobics and jogging. 

Until the bandage on your nose is removed, take baths instead of showers. 

Avoid blowing your nose. 

Eat healthy foods, such as fruits, vegetables, and a fiber-rich diet with plenty of water. 

Make sure that you don't get constipated. 

Avoid smiling or laughing excessively as it will put a strain on your nose. 

Brush your teeth gently with limited movements. 

Try wearing clothes with a wide neck to ensure that the clothes don't rub against the nose when you wear or remove them. 

Avoid wearing eyeglasses or sunglasses for at least a month after the surgery as they will also put pressure on the nose. 

Minimize sun exposure as your nose is healing. Excessive sun exposure can cause irregular discoloration of the nose skin. 
As long as you follow these precautions, it will be easier for you to take care of the nose and achieve the final results.