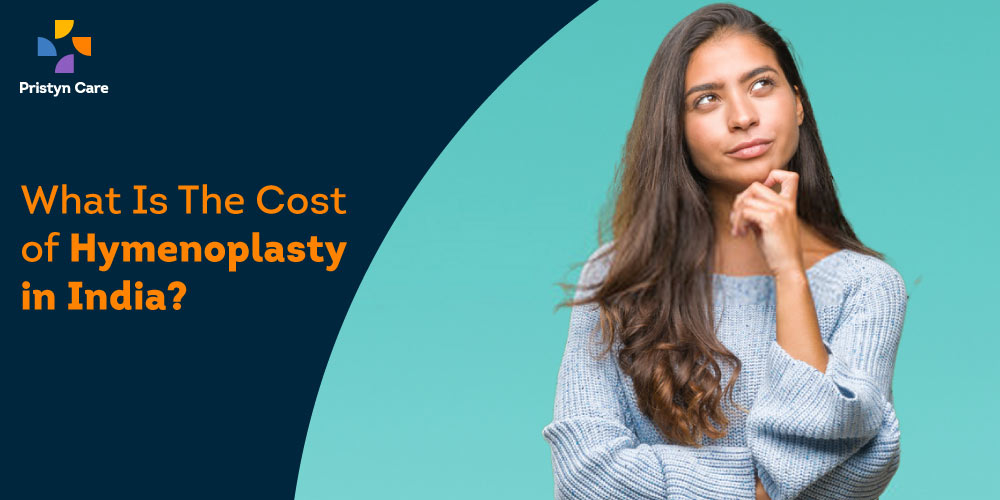 The taboo associated with lost virginity of an unmarried woman is significant in India. Even after the U.N. Human Rights Council, U.N. Women and World Health Organization have called out on banning virginity testing, the practice persists.
Therefore, several women in the country sort to hymenoplasty in case their hymen breaks prior to marriage so that they can regain their sign of purity. Not only for cultural reasons, women nowadays are opting for this procedure for the additional benefits it offers including increased sexual pleasure or experiencing the same feeling they felt during their first sexual encounter. 
What is Hymenoplasty?
Hymenoplasty is defined as the procedure to restore hymen so that the virginity in women can reappear. A hymen is a soft, thin pinkish membrane that is located at the entrance of the vagina. Experts explain that there is no specific function of the hymen but it is believed that it protects the hymen from external agents that can result in a vaginal infection. 
According to various cultures, a woman must be a virgin prior to their marriage. However, due to reasons- accidental or others, a girl may stretch their hymen and lose their virginity. Therefore, to avoid the stigma and shame attached to lost virginity while someone is unmarried, several women choose to undergo a hymen reconstruction surgery i.e hymenoplasty. 
The hymenoplasty surgery is performed either under the influence of general or local anesthesia. The whole procedure takes only about 45 mins- 60 mins to complete which means it is performed on an outpatient basis. 
Also read: Things to know about hymenoplasty
However, amongst the several questions running through an individual's mind pertaining to the procedure, the most common is the one related to the cost. 
Cost of Hymenoplasty Surgery in India 
Comparatively, the entire cost of hymenoplasty in India that an individual has to bear is much lesser than those who choose to opt for surgery in western countries. This is the primary reason that India has experienced unprecedented growth in the number of cosmetic surgeries including hymenoplasty over the past couple of years. 
The cost of hymenoplasty is different for every individual. However, there is a price range that can help patients get an idea of the cost that the patients may have to bear. 
| | | |
| --- | --- | --- |
| Min. cost (INR) | Max. cost (INR) | Average cost (INR) |
| 25000 | 35000 | 30000 |
Also read: The success rate of hymenoplasty
Factors Affecting The Cost of Hymen Repair Surgery 
The total cost of the hymenoplasty depends on a couple of factors. The factors are mentioned below. Knowing these factors can help you in making an informed decision for undergoing the procedure. 
Skills of the surgeon 

Hospitalization charges

Technique used to perform the procedure-

Type of anesthesia administered

Additional diagnostic tests 
Is Hymenoplasty covered by medical insurance?
No. Unfortunately, hymenoplasty is one of those surgical procedures which is not covered by most of the health insurance plans. Several medical policies are designed in such a way that they do not offer any coverage for cosmetic surgeries. The possible justification for the same is that insurance providers do not consider these cosmetic surgeries as pivotal in ensuring the proper functioning of the body. 
However, there are several other payment options an interested individual can avail to finance the entire procedure. There are several financing institutions that provide financing options for the ease of the patients. 
At Pristyn Care, we offer several additional benefits to patients that can be cost-effective for patients to consider undergoing the procedure. To name a few of these additional benefits-
Pickup and drop services arranged by us free of additional cost

Follow-up confirmed after the procedure free of charge

Relying only on up-to-date surgical equipment to complete the procedure 
Conclusion 
To sum it up, hymenoplasty is an affordable surgery to consider. The cost of surgery ranges from a minimum of 25000 INR to a maximum of 35000 INR. Each person has to bear a different amount for the surgery according to their individualistic needs and aspirations. As medical insurers do not cover such procedures, the individual needs to make other arrangements for the procedure. You can get in touch with our medical coordinators who can assist in answering all the queries you may have pertaining to hymenoplasty. 
Read more: