Dental Braces (Teeth Braces) Treatment to Regain the Perfect Smile - Teeth Braces Treatment in India
Dental (teeth) braces are dental appliances that help correct teeth alignment and jaw symmetry painlessly to provide a beautiful and perfect smile. Consult the best orthodontists near you for further details regarding dental braces treatment and cost. Visit now!
Dental (teeth) braces are dental appliances that help correct teeth alignment and jaw symmetry painlessly to provide a beautiful and perfect smile. Consult the ... best orthodontists near you for further details regarding dental braces treatment and cost. Visit now! Read More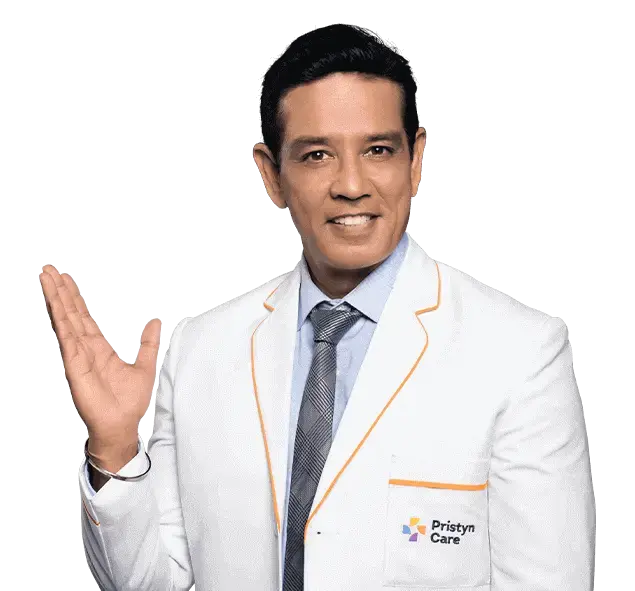 USFDA Approved Procedures
No Cuts. No Wounds. Painless*.
Insurance Paperwork Support
1 Day Procedure
Choose Your City
Best Doctors For Dental Braces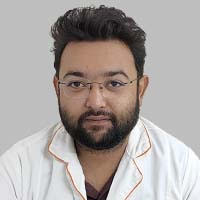 Dental/Orthodontics/ Digital dentistry with advance knowledge in 3D printing
Metal 3D printing
fabrication of Clear Aligners and surgical guide planning for implants.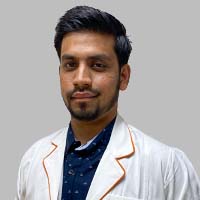 (Orthodontist & Dentofacial Orthopedist
What are dental braces (Teeth Braces)?
Dental braces are fixed orthodontic appliances that help correct dental malocclusion defects such as proclined teeth, overjet, overbite, etc. Depending on the patient's needs, budget, aesthetic priorities, etc., there are different types of implants that a patient can choose from. Metallic braces are usually the standard but nowadays, aesthetic braces such as lingual braces and ceramic braces have now become the standard.
Generally, dental braces treatment lasts for 12-24 months. During this time, the patient has to visit the orthodontist 1-2 times a month for braces adjustment. Dental braces can correct misalignment even for patients with severe crowding or tooth gaps.
Disease name
Teeth imperfections
Surgery name
Dental Braces (Non-Surgical)
Best Dental Clinics for Tooth Braces Treatment Near You
Pristyn Care has advanced dental clinics and orthodontists that are proficient in providing dental braces treatment with successful long-term results. We provide cost-effective treatment for tooth misalignment and malocclusion correction. Book an appointment with us to avail dental braces treatment at the best dental clinics near you.
Pristyn Care's Free Post-Operative Care
Diet & Lifestyle Consultation
Post-Surgery Follow-Up
Free Cab Facility
24*7 Patient Support
What Happens in Dental Braces Treatment?
Most people who visit a dental surgeon or orthodontic surgeon for braces treatment are already aware that they have dental misalignment and are prepared to start the treatment straight away. Dental braces treatment occurs in stages. 
The first stage is consultation, during which the dentist evaluates the dental condition of the patient and treats any cavities or gum diseases that are present. Once that is done, they will perform radiographic examinations like lateral cephalogram, OPG, bitewing and occlusal x-ray, etc., to determine the amount of correction required. If the patient requires jaw surgery like jaw expansion, then the orthodontist integrates that into the treatment plan.
Then, the brackets and jaw spacers are fitted into the mouth. The jaw spacers help make spaces between the teeth for wires and elastics. After the wires are placed in the brackets, most patients are only required to visit once a month. The initial adjustment period for braces is around 3 weeks. Once the treatment is done, the patient will have to wear a removable retainer or get a fixed retainer to help preserve the results of the braces treatment.
Why Choose Pristyn Care?
| Benefit | Others | Pristyn Care |
| --- | --- | --- |
| Cuts | Multiple | Minimal |
| Blood Loss | Maximum | Minimal |
| Scars & Stitches | Yes | Minimal |
| Recovery | Low | High |
| Follow Up Consultation | No | Yes |
| Technology | Traditional | Advanced |
| Hospital Duration | Long | Short |
| No Cost EMI | No | Yes |
How to Prepare for Teeth Braces (Dental Braces)?
Dental braces treatment is often associated with extreme life and dietary adjustments. If you are getting dental braces treatment, you will not be able to eat a large variety of foods such as sticky, chewy, crunchy, fried, and oily foods. Moreover, you need to maintain exemplary oral hygiene to prevent dental cavities and gum disease during or after the treatment.
With braces, you need a special toothbrush and learn how to brush around the braces and gum line. You also need to brush your teeth every time you eat a meal or snack. You may have difficulty kissing someone and you or your partner may end up with a split lip. Moreover, all oral sex is off-limits with dental braces.
What to Expect After the Dental Braces Treatment?
Once the treatment is done, your brackets will be r emoved, and the bonding agent will be removed. The dentist will clean and polish your teeth and treat any gum issues that may be present. You may have mild sensitivity in your teeth for 2-3 weeks but it will abate in a little while.
If you are getting removable retainers, you will need to wear those for the recommended amount of time. Usually, patients are recommended to wear the retainers 24 hours a day for the first two months and wear them at nighttime after that for at least 6-12 months. However, if you get fixed retainers, then you should be careful about maintaining hygiene around them and make sure they do not break.
When are Dental (Teeth) Braces Required?
Dental braces (Teeth Braces) are elective and aesthetic treatments and are usually only performed if the patient desires them. Common dental or jaw issues dental braces can help treat are:
How Can Dental Braces (Teeth Braces) Benefit You?
Benefits of dental braces (Teeth Braces) include:
Dental braces correct the jaw position and dental misalignment resulting in a more symmetrical and beautiful smile and appearance. 

Patients with wide tooth gaps and overcrowded teeth often have difficulty maintaining oral hygiene due to bent and rotated teeth. Once their teeth are aligned, it becomes easier for them to maintain their dental hygiene.

Better oral hygiene helps prevent tooth decay and gum disease prolonging the life of natural teeth.

Dental functions like chewing and biting become much easier when all the teeth are properly aligned and positioned.

Edentulous dental arches undergo jaw resorption much faster compared to dentulous arches. Moreover, even the distribution of occlusal forces also helps prevent bone erosion in the upper and lower jaws.

Unevenly aligned teeth can result in speech impediments such as lisping, whistling sounds while speaking, difficulty in enunciating words, etc. They also encourage oral habits like tongue thrusting, thumb sucking, lip biting, etc.
Different Jaw Surgeries that Can Supplement Dental Braces Treatment
Jaw surgery, also known as orthognathic surgery, help correct jaw deformities and realigns the jaw to support orthodontic treatment. The biggest benefit of jaw realignment surgery is that it improves facial symmetry and appearance. It is only performed after jaw growth has been completed, i.e., after 14 to 16 years for women and 17 to 21 years for men.
Benefits of jaws surgery include:
Helps biting and chewing motions

Corrects issues with swallowing and speaking

Minimizes the wear and breakdown of occlusal surfaces of teeth

Corrects bite issues in patients where orthodontic treatment is not sufficient

Improves the lip contact, appearance, and fullness

Relieves TMJ pain, clicking sound, and other problems

Repair facial injury and birth defects, etc.
Jaw surgery is usually performed internally and does not leave any facial scars. It is usually performed roughly 9-18 months after the start of the braces treatment so that the patient has undergone as much dental correction as possible before the surgery.
Maxillary Osteotomy (Upper Jaw): It is usually performed for patients with a significantly receded upper jaw who are exhibiting a crossbite or open bite, or in patients with a toothy or toothless smile.
Mandibular Osteotomy (Lower Jaw): Similar to maxillary surgery, a mandibular osteotomy is performed for a significantly receded lower jaw in patients with a significant overjet, overbite, or underbite where just orthodontic treatment is not enough for satisfactory results.
Genioplasty (Chin): A genioplasty is performed for a severely receded lower jaw where just jaw correction is not sufficient, for example receding chins, chin misalignment, or chin excess. 
Recovery and Results After Dental Braces Treatment
Recovery from dental braces is usually covered under the last two stages of the treatment- debanding stage and retainer stage. The braces are removed and patient's teeth are cleaned and polished. Any developing caries and gum diseases are treated simultaneously. You will feel mild gum sensitivity for a little 1-2 weeks but it will abate on its own and you will be left with a beautiful perfect smile. Finally, retainers are either fixed or provided. 
For fixed retainers, you need to maintain oral hygiene and visit a dentist every 6-8 months to make sure they are not broken. For removable retainer appliances, then you need to be compliant about wearing them as recommended by your orthodontist. Consult your dentist immediately if your appliance is broken or doesn't fit.
FAQ Around Dental Braces
Which type of braces are best for a perfect smile?
Pretty much all braces are effective in correcting dental misalignment for a perfect smile. The choice of braces usually depends on the patient's budget and aesthetic needs. Metal braces are usually the most affordable with the least aesthetic types of braces while aligners are aesthetic but cost almost double that of metal braces.
How much pain will I be in during braces treatment?
You will have minor pain and soreness in your gums during the treatment, especially after your orthodontic appointments as that's when your braces are tightened to encourage more movement. However, the discomfort is completely manageable through oral massages and topical ointments.
Why is tooth extraction required during braces treatment?
Tooth extraction for orthodontic treatment, i.e., orthodontic extraction, is only performed if there is a discrepancy between tooth size and jaw space. If you don't have adequate space on your jaw for the dentist to align your teeth properly, then they may remove some teeth t create more space. Orthodontic extraction is usually performed for patients with overcrowding, supernumerary teeth, etc. The first premolar is generally extracted.
Are braces reusable?
No, once used braces can not be reused for another patient, but if your brackets fall off during the treatment, they can be bonded to the tooth structure again, as they are molded according to the patient's dental surfaces.
How much will my face shape change after braces?
The change in your face after orthodontic correction depends on how much tooth and jaw misalignment you have and whether your face is asymmetrical. By correcting teeth and jaw alignment, orthodontic treatment makes a face more symmetrical.
Content Reviewed By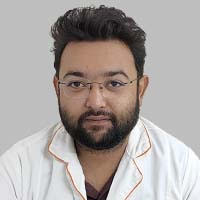 4 Years Experience Overall
Last Updated : This Week
Type of Dental Braces (Teeth Braces)
Our Patient Love Us
Thanks to Pristyn Care's dental braces treatment, my smile is now brighter than ever. The expert team's care and modern techniques made the process smooth and effective. I'm grateful for the results and the exceptional care I received.

Thanks to Pristyn Care, I'm on a journey to achieving perfect dental alignment after undergoing braces treatment. Their dedicated team ensured that I was comfortable throughout the process. The transformation has been smoother than I expected, and I'm delighted with the results.

Pristyn Care's dental braces have been a life-changer for me. I had been struggling with misaligned teeth for years, and finally, I decided to take action. The orthodontists at Pristyn Care were fantastic, and they guided me through the treatment journey with care. I am delighted with my new smile!

I am incredibly satisfied with Pristyn Care's dental braces treatment. They took great care of me, ensuring I was comfortable and informed throughout. The results are impressive, and my confidence has soared. Pristyn Care truly lives up to its reputation as a top-notch healthcare provider.

Pristyn Care is a reliable choice for dental braces. Their orthodontists are skilled, and the clinic is equipped with modern technology. I felt comfortable during every appointment, and the staff was always courteous. My braces have made a significant difference in my bite alignment, and I'm grateful to Pristyn Care for their excellent service.

I was initially apprehensive about getting braces, but Pristyn Care's team made the experience smooth and comfortable. They explained the entire process clearly and answered all my questions patiently. Now, my braces have been removed, and my teeth look amazing. Thank you, Pristyn Care!