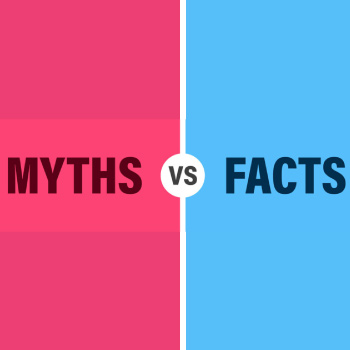 Myth – Every woman bleeds during first sexual intercourse.
Fact – It is not necessary for women to bleed during the first sexual intercourse. The hymen may be thin and flexible in some women and can break even without the insertion or sexual act. On the other hand, some women have a thick and rigid hymen, which does not easily rupture and may break only during sexual intercourse, which results in bleeding. Myth – Every woman has a hymen.
Fact – No, not all women are born with a hymen. Some women are born with a hymen, while some women are not born with one. Approximately 1 in 1,000 girls are born with what's called an imperforate hymen. This is a hymen in which no opening to the vagina is present. Myth – Hymenorrhaphy can also result in vaginal tightening.
Fact – Hymenorrhaphy is a surgery done on the surface of the vagina and does not affect the laxity of the vagina. If a woman wants to undergo the treatment for a loosened vagina, laser vaginal tightening is a safe procedure that can be completed in 2-3 sessions.Myth – The hymen is THE definitive marker of virginity.
Fact – Clinically, there is no specific marker to confirm the virginity of women especially, hymen. Hymen breakage has been confirmed by several studies as NOT being a sign of losing one's virginity. Myth – The hymen is rigid and impenetrable.
Fact – In some women, the hymen can be thick and rigid while in some women, it can be thin and flexible. Women can experience the hymen breakage after the hymenoplasty once again similar to what they experienced during their first sexual encounter.