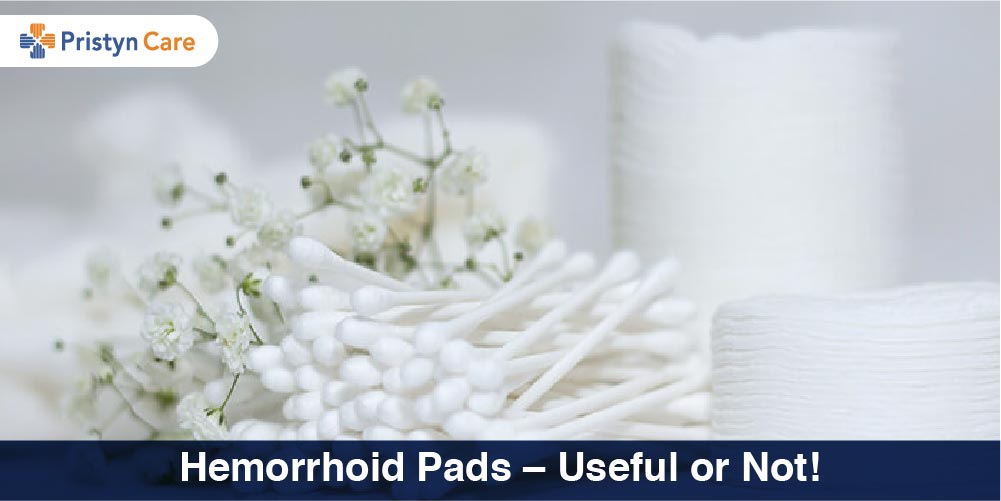 Diagnosed with Hemorrhoids, or feeling burning or itching sensation during bowel movements. We will tell you two methods for relieving hemorrhoids using either tucks pads or Witch Hazel Pads, or get to the bottom of which one is the best.
When a woman is about to have a baby or have had one in the past, hemorrhoids during or after pregnancy can be horrible. Symptoms may include bleeding, swelling, and irritation which may be unbearable. Men are also at higher risk of hemorrhoids, it affects most people with age.
Benefits of Using Pads for Hemorrhoids
There are benefits related to both pads. Tucks Pads are premade product from a trusted brand that has helped thousands of pregnant women get relief. On the other hand, homemade Witch Hazel Pads can be just as fruitful. Many people claim that homemade pads work better than Tucks Pads. It is crucial to understand which one you should choose for hemorrhoids? Let's get right into it!
Advantages of Tucks Medicated Pads
There are various advantages of using Tucks Pads, also it lets your subconscious know that you are getting a proven solution for prolapsed hemorrhoids and bleeding.
Tucks have half a quantity of witch hazel solution, quite effective for hemorrhoids since the same amount is found in other products such as Preparation H Wipes. The main ingredient in Hemorrhoid Medicated Pads is Witch Hazel. If you want to know how to stop hemorrhoid itching and burning? So, see, tucks are effective in soothing and relieving the painful itching and bleeding. They are safe & useful in pregnancy hemorrhoids, but we also suggest you check with your doctor before trying any hemorrhoid treatment.
Advantages of Homemade Witch hazel Pads
This method was used by many women earlier, they would purchase a witch hazel solution, large gauze, cotton balls, or use Maxi Pads as the base for the application of witch hazel. They apply the solution to the maxi pad or cotton ball and apply to the affected area. So, was this at-home treatment with witch hazel pads useful for hemorrhoids? The results were supported by many women. They claimed it provided more relief than Tucks Witch Hazel Pads.
The fact is using your own homemade pad can allow you to use a broad, more sturdy base and keep you cleaner. You also get to control the ingredients. If you want, you can buy a pure witch hazel product without any chemicals, additives or preservatives.
Disadvantages of Tucks Medicated Pads
If the pads are thin then it may become an issue if you do have bleeding from your hemorrhoids. Many people do not like extra inactive ingredients in Tucks Pads. Since the Medicated Pads inactive ingredients are water, glycerin, alcohol, propylene glycol, and other chemicals. They may be harmful to the skin. Always take suggestions from your doctor when using any hemorrhoid products or making your own because you might not like the results. The best thing about such wipes is that they work great in case of external hemorrhoids but not so much for internal hemorrhoids.
Disadvantages of Homemade Witch Hazel Pads
First things first, you have to buy the pads, or cotton balls, & the witch hazel solution on your own. Then, you have to apply the witch hazel, probably no one ever told you how to do it, and maybe you don't know how much witch hazel you should apply. In this case, a branded product like Tucks with a team of qualified professional created this and know how much witch hazel should be used. Also, you have to ensure the pads are very sanitary and kept clean. Otherwise, infected hemorrhoid can pose serious health complications. And lastly, it may actually be cheaper to just one product then to purchase 2 other products.
Best treatments for Internal & External hemorrhoids
From years, medicines and home-remedies were trying to rid hemorrhoids, but unable to do so. The recursive symptoms of hemorrhoids made it a horrible nightmare. In the information age, the medical industry has progressed with modern surgical equipment, bio-engineering, and advanced treatments. As a result of innovation, a laser-based treatment has become prominent in the surgical treatment of hemorrhoids. The laser treatments said to be painless, has fewer complications and has long-lasting results. Based on the testimony of many patients of piles, keeping certain dietary habits in check, symptoms don't come back. You can also consult with your doctor about laser treatment.
Also Read: Worst Foods for Piles – Know What Not to Eat during piles?
Also Read: 7 Best cushions available for piles patients in India