Homeopathy Treatment for Gallbladder Stones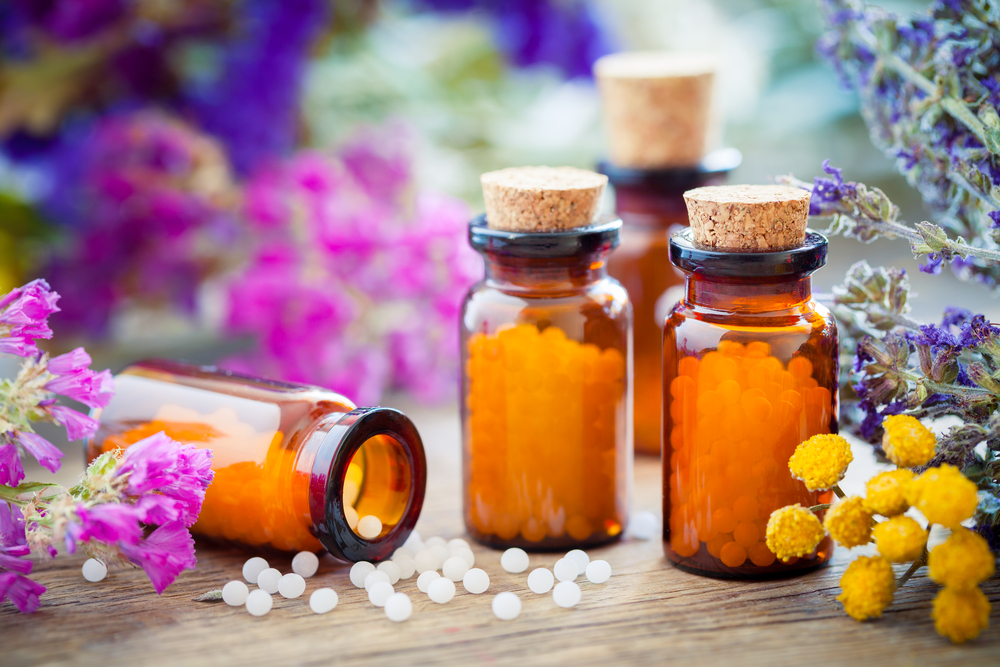 Homeopathy is a medical procedure in which natural substances in minimal amounts are used to cure the ailments of a disease. Homeopathy for gallbladder stones can show great results in certain cases. If the gallstone is small in size, homeopathic medicines can help it diminish and flush out through urine with time. It also removes symptoms such as abdominal pain.
Surgical treatment may sometimes need the removal of the gallbladder which is not the case with homeopathic treatment. Moreover, this procedure doesn't have side-effects and is cost-effective. But a lot of people have this question that is it possible to remove gallstones without surgery.
Following are homeopathic medicines for gallbladder stones: –
Calcarea carbonica: Gallbladder stones may sometimes result due to a family history that comes with genes. In such cases, calcarean carbonica is the medicine for treatment. Moreover, this is also beneficial if the patient has signs of anxiety or is overweight with a high content of triglycerides and cholesterol.
Chelidonium: This medicine is for the patient who experiences pain under the right shoulder blade and/or pain in the upper right abdomen.
Lycopodium: If a patient has a family history of gallstones along with issues such as poor digestive health, gastric disorders, high levels of bad cholesterol, peptic ulcers, constipation or bloating. The homeopathic doctor may prescribe lycopodium.
Natrumsulphuricum: Patient suffering from disorders such as chronic diarrhea, abdominal pain, asthma, depression, obesity or joint pains, this is the remedy medicine. Moreover, the patient becomes sensitive to environmental changes.
Nuxvomica: In case a patient is dealing with nausea, colic pains, spasmodic pains, heartburn, gastric issues or bloating and is too fond of fried foods then this nux vomica is to cure gallbladder stones.
In case where there are large stones or multiple stones, surgery is the best option. Homeopathy fails to play a significant role in such situations.
How effective is Homeopathy Treatment for Gallstones?
Small size gallstones in the initial stage can help prevent the disease. In cases where only stones are removed surgically, homeopathy can be taken after surgery to prevent further formation. The duration of homeopathy medicines depend on the size and nature of stones. It make take longer to treat stones with Homeopathy. Large stones are treatable only with surgery; Homeopathy does not help in that case. 
Dependency on Homeopathy medicines may prove to be risky at times. Therefore, consult a doctor to know the size, nature and severity of gallstones before you opt for the type of treatment. 
Laparoscopic surgery for gallstones removal
Nearly 80% of the people suffering from gallstones need surgery for gallstones removal. Gallstones do not go away on their own. When it starts hurting, the doctor decides to remove the gallbladder. There are different types of gallstones removal surgeries: 
Traditional or open surgery: The surgeon makes one long incision (5-7 inches) in the abdomen. Surgical instruments are inserted and gallbladder is removed. The incision is closed with stitches. The recovery takes around a month and wound needs proper care post-surgery. 
Laparoscopic Surgery: The surgeon makes 2-3 small incisions in the belly and inserts laparoscop along with other surgical instruments. The laparoscop has a camera on top of it so that the surgeon gets the clear view of the internal organs during surgery. The surgery is almost painless and the patient can go home within 24-48 hours of the surgery depending on the condition. 
Laparoscopic Gallbladder Stones Surgery at Pristyn Care
The advantages of getting laparoscopic surgery from Pristyn Care include: 
Care buddy who is always with you from the time you enter the hospital for surgery till you exit. 

No cost EMI

All insurance covered

Highly skilled and experienced doctors

Free follow-ups post surgery
Conclusion
Therefore, homeopathy has medicine depending on the symptoms and habits of a patient. With homeopathy you can cure small gallbladder stones and avoid surgical treatments, However, homeopathic treatments may take some time to show results.
So, better to go for the Laparoscopic Treatments to cure the problems from the root and to grab the fastest results. People having Gallstones Problems may visit the Pristyn Care Laser Clinic to avail Laparoscopic Gallstones Treatment
Also Read: 10 side effects of having the gallbladder removed
Also Read: Benefits of Laparoscopic Surgery