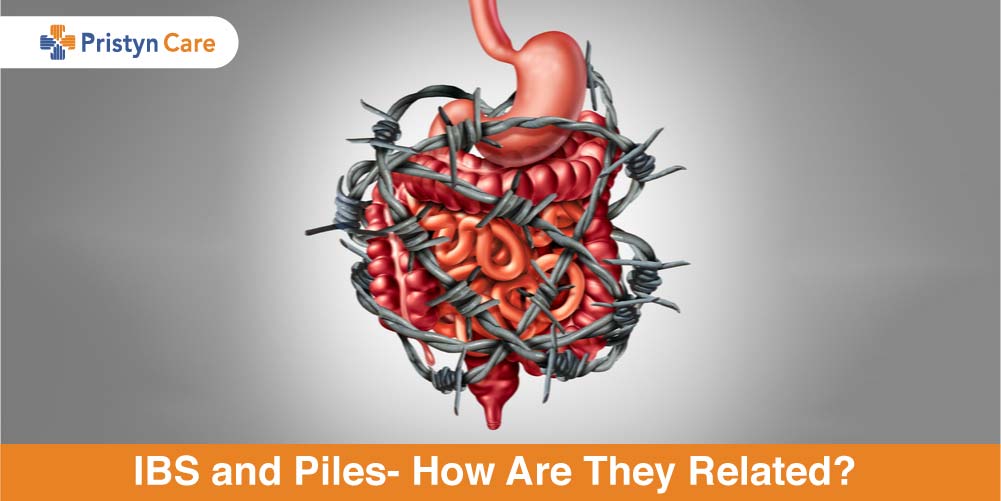 Discussing problems involving bowel and associated issues is still a taboo in India. Putting these doubts at the back of your mind can adversely affect your health. Here we want to talk about Irritable Bowel Syndrome or IBS and piles. Now you must be thinking, are IBS and piles related? The answer is yes. 
Sometimes, piles accompany IBS. That means that if you suffer from piles, there are good chances that you suffer from IBS and vice versa. Suffering from any one of them is difficult, but suffering from both piles and IBS at the same time can be too much to handle. 
How are Piles and IBS Related?
IBS can cause constipation and diarrhea, without you knowing about the condition. This is often confused with such ailments as diverticulosis, thyroid, celiac, and other internal digestive disorders. IBS can cause excessive bowel movements or constipation and can be extremely painful to deal with. While Irritable Bowel Syndrome symptoms can vary in each individual, they will usually experience bloating, constipation or diarrhea or both, abdominal cramping or pain, and mucus in the stool. 
Piles can be a cause of IBS because of the strain that you put on your body during constipation. These symptoms can change over time and may worsen, depending on lifestyle. A person as young as 20 can also experience the uncomfortable bouts of this disease but with the right diet, exercise and healthy lifestyle, they can ease the constant relief and get back to a normal life again.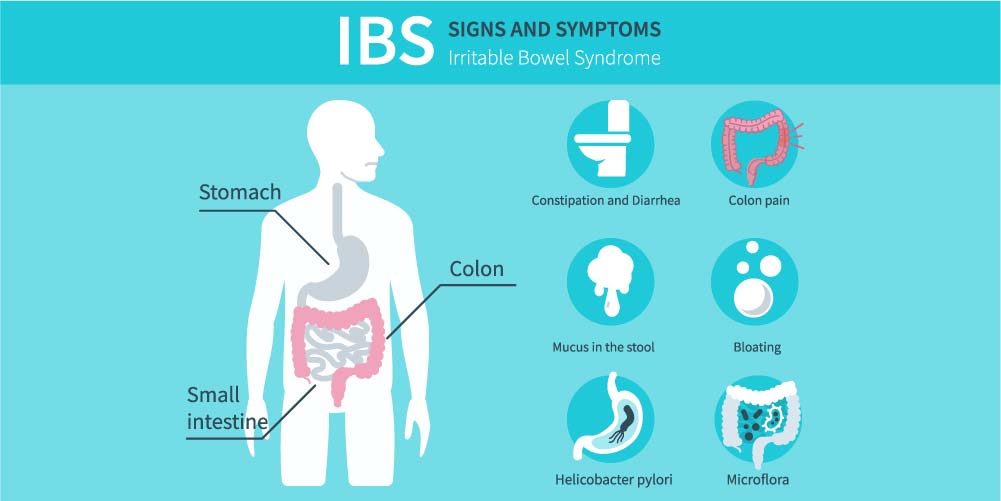 Treat Piles for IBS patient
An IBS patient wants the best way to treat piles first. It's important to look at the similarities between the symptoms of both the problems. Firstly an IBS patient will suffer from either constipation, diarrhoea, and in severe cases, both. When suffering from constipation, you will tend to strain during bowel movement. This straining can cause the blood vessels within the rectum to swell and become piles. 
When treating piles for a patient of Irritable Bowel Syndrome, it is important to follow a strict diet which will help relieve pain and discomfort. If you are suffering from constipation, a high fibre diet will help ease this and improve digestion system making your bowel movement smoothe. 
Treating IBS for Piles patient
If IBS is the reason you are suffering from piles, you may want to treat your IBS first. People who take too much stress also suffer from IBS. Although anxiety has not been directly linked to IBS, it is related to the way our immune system functions. When our immune system senses that we are stressed, it may not work properly – making you more susceptible to IBS. 
IBS is a difficult condition to diagnose because the signs and symptoms may vary from person to person. In fact, it is possible that two individuals may be diagnosed with IBS, while retaining two entirely different sets of symptoms. 
If you are someone who often suffers from stress, activities which relieve it such as exercise, getting enough sleep, and taking time off work when needed could act as a treatment for your IBS while treating piles at the same time.
Things to Do and Avoid to Treat Piles and IBS
Keep junk, oily spicy food at bay. Avoid preservatives, excess salt and sugar to get rid of these problems. Especially with IBS, dietary changes can bring great relief from the painful and debilitating symptoms. 
If you are a piles patient, consult a doctor about exercise during piles. Ask the doctor to assist with your diet and exercise regimen. This will also increase your knowledge of the appropriate and safe methods of training while coping with piles. If the slightest lifting of weight causes pain, don't do it at all. Your doctor must know of any changes with your diet and exercise and he will give your trainer a heads-up when it comes to your condition.
Get some healthy bacteria to aid in a healthy gastrointestinal tract function. People with IBS have sensitive guts that may easily react to some fruits and vegetables. Most commonly, foods such as poorly absorbed sugars, fats, wheat-based cereals, dairy products, spices, caffeine, and even high fiber foods. On the contrary, high fiber can treat piles. Therefore, talk to your doctor about your diet to treat both the problems. 
Avoid caffeine and alcohol
Caffeine consumption can worsen both piles and IBS. Especially in the case of IBS, caffeine is a gastrointestinal stimulant and can cause serious irritation that can further stimulate hemorrhoids. Similarly, alcohol consumption can also result in similar conditions. Therefore, avoid alcohol and caffeinated beverages. 
Consult a doctor before piles aggravates IBS or vice versa. There are chances you may not get relief even after making dietary and lifestyle changes. You may need medication or even surgery (in case of the severe stage of piles) to treat the conditions. 
Also Read: IBS vs IBD – Know the Difference