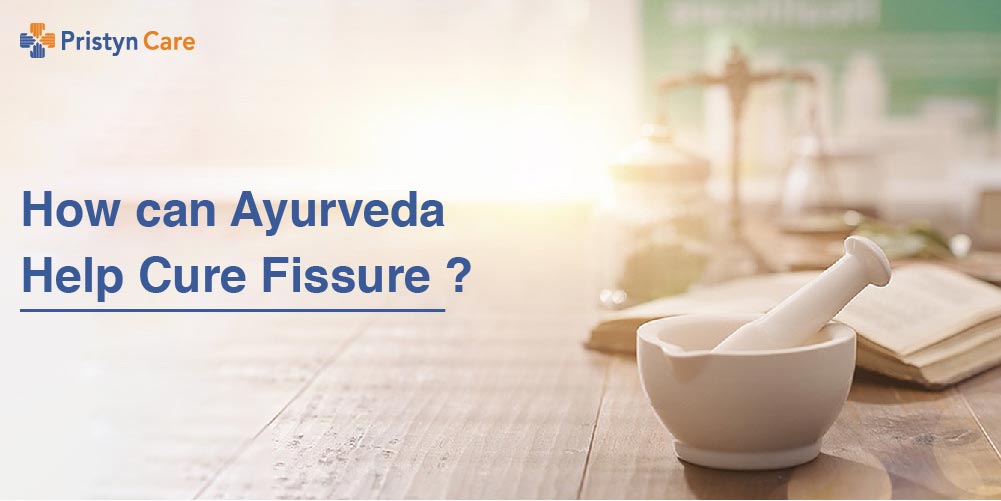 Can Ayurveda treatment really help cure anal fissure? Well, there are people with anal fissure who get treated with Ayurvedic treatments. Home remedies such as olive oil, aloe vera gel or hot sitz bath give them relief from fissure without surgery. But such treatments can only help in the initial stages of the disease when the tear is acute. In the later stages, the doctors may recommend surgical treatment to cure anal fissure. If the disease is in the acute stage, Ayurvedic treatment of Kshar Karma can help cure fissure. 
How can Ayurveda cure fissure?
In the ayurvedic therapy for fissure, some tested medicines are applied on fissure in order to promote healing. The therapy treats, heals and soothes the fissure. The treatment is repeated at a certain set of an interval and is repeated three to four times. This treatment effectively cures the disease in the initial stages. 
Jatyadi Oil


Jatyadi oil heals the cracks in the anal region. The oil is a great wound healer and antiseptic. It helps in reducing itching, burning and irritation. It is an antibacterial oil but ask doctor about its usage. Overuse may increase fungus on the anal region. It is said to be good for minor lesions, in case of severe and painful fissure, you may have to use this oil in combination with other Ayurvedic medicines such as Rajat Bhasma and Gandhak Rasayana. The combination is very effective in severe anal fissures along with external use of Jatyadi oil.

Yashtimadhu Churna: Vata and pitta dosha aggravate anal fissure. It helps to heal and pacify them.

Gandhak Rasayana: It helps in preventing infection and healing fissure.

How to use Jatyadi oil?

Take a clean cotton swab, dip it into Jatyadi Oil.

Apply it on and around the affected area.

Apply it before and after a bowel movement, and at night before sleeping. You need to apply it at least 3-4 times a day for the best results.

Triphala Guggulu:


It prevents constipation and makes the stool softer to pass which is the prime reason for anal fissure. It is analgesic too. But if the patient has mild constipation, he may consider Gulkand or Triphala Churna.


Turmeric


Turmeric with its anti-microbial and anti-inflammatory properties prevents the attack of secondary infection and arrests the bleeding in hemorrhoids. It also helps reduce anal itching.


Kshar Sutra Treatment:

In chronic stages, therapies of Kshar Sutra ligation followed by Kshar Karma is used to remove the fissure. But this treatment is very painful and has a high recurrence rate. (Also read: Kshar Sutra Treatment for Piles, Fissure and Fistula)
Advantages of Fissure Ayurveda Treatment
Ayurveda treatment for fissure is a simple and cheap procedure, if we talk about Kshar Sutra.

Natural remedies are not at all harmful until one is allergic to any of the ingredients. 
Disadvantages or side-effects of fissure treatment in Ayurveda 
Ayurveda treatment for fissure may not be able to treat severe condition. 

Incision, pain and chances of recurrence of fissure can be seen. (Kshar Sutra treatment)

There may be leakage of stool, damage to the tissues or infection after the treatment.
What happens in Anal Fissure?
A small tear or cut in the thin and tender skin of the anus, mostly the anal opening is called anal fissure. The tear in the skin causes a lot of pain or discomfort to the patient. At times, the condition can be extremely painful for the patient. Fissure is very common among small children and infants. In pregnant females, trauma while delivery can also cause fissure. The presence of ulcer in the anal canal or the case of Sexually Transmitted Diseases (STD) can also lead to anal fissure.
Due to anal fissure, the skin around the anal opening may get itchy, irritated, red, swollen or torn. Many patients avoid eating as they do not want to endure the pain that occurs while passing stool. Generally, the pain is over after one or two hours after the bowel movement. But in worse cases, the pain may last for several hours.
Safe and Most effective method- Laser Surgery for Anal Fissure
With the laser treatment, the patient can get instant and permanent cure for anal fissure. Unlike ayurvedic treatment, home remedies or other over the counter methods, you will get relief instantly and would never be bothered by fissure again. There is no recurrence chance in the case of laser treatment. Also, there are no cuts or stitches in this treatment method. There will be no scars or surgery marks post the surgery. The follow-up appointment with the doctors at Pristyn Care after the surgery is free of charge.
The laser treatment for fissure is a 30-minute pain-free surgery. The patient does not need to stay in the hospital or go through a long and painful recovery procedure after this surgery. After the surgery, the patient can go home the same day on his own feet. There would be no pain even after the surgery and no risk of infection after the surgery. There are no major diet precautions post-surgery. The doctor at Pristyn Care also gives a diet chart and exercise routine for the recovery period.
Also Read: