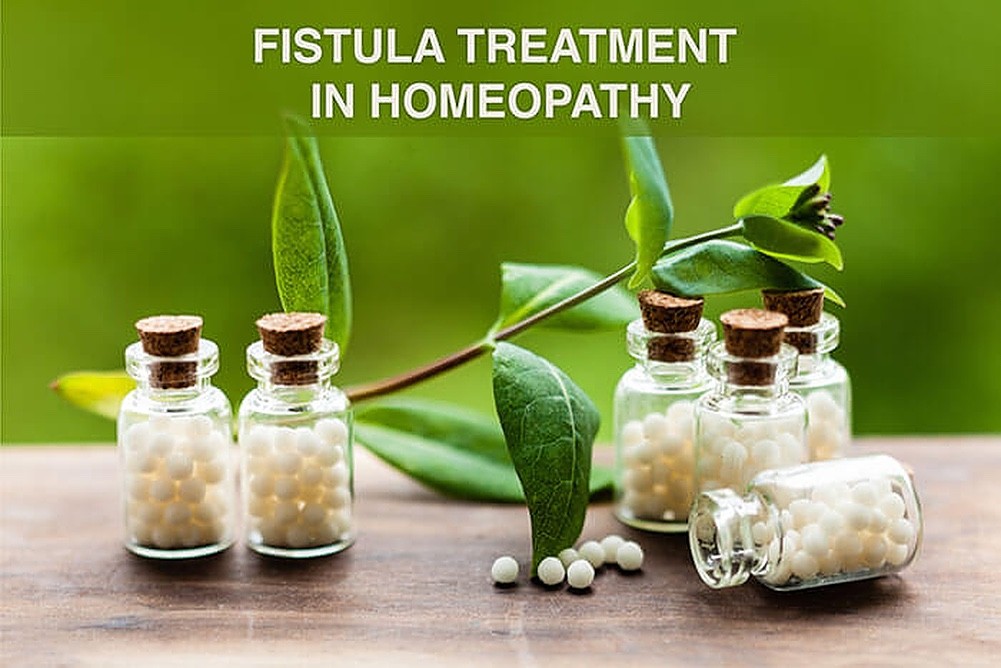 Do you think fistula treatment in homeopathy is helpful? Homeopathy treats and provides relief from anal fistula. By homeopathy procedures, people can get relief from the pain but cannot get complete recovery. Some people avoid the symptoms and fail to understand the seriousness of the disease.
It is better to get the treatment for fistula as soon as it is diagnosed not just wait for homeopathy fistula medicines.
An anal fistula is a small abnormal tunnel between the anal canal and the skin of the anus. A sticky, pus-like liquid also accumulates in the tunnel. This may cause a lot of inconvenience to the patient.
Causes of Anal Fistula
What causes a fistula is an anal abscess. The reason for an abscess is not known usually. But if the abscess burst out, it can develop fistula. There can be various factors that lead to the condition of fistula. Some common causes of piles are listed below.
Anal Abscesses

Crohn's disease

Trauma

Sexually Transmitted disease

Cancer

Tuberculosis

Diverticulitis

Severe constipation

A current illness that has had an effect on the digestive system or bowel movements
Symptoms
Itchy and irritation on the skin in the anus or around the outer, exposed anal opening.

Redness, swelling or torn skin around the anal opening.

Constant pain at the time of passing stool. In severe cases of the disease, the pain may last for several hours after the bowel cycle.

Discharge and oozing out of blood or pus from the anal opening.
If not treated in time, the infection may also worsen and become perianal sepsis and the patient may get high fever.
Homeopathic Medicines to Treat Anal Fistula
You can treat Anal Fistula at home in the initial stages of the disease. It is important to know if the homeopathy doctor has ever treated fistula before. After consulting a doctor, the patient can use these top 3 natural homeopathic medicines to get relief from fistula. 
Silica Terra– Silica Terra is one of the effective homeopathic medicines to treat fistula, especially with discharge of pus. At times, there may also be present some blood in the stool with the discharge. Silica terra helps to treat the hard and irritated skin around the anus.
Hepar Sulph– This medicine is to get relief from the immense pain caused due to fistula. Hepar Sulph helps to heal the highly inflamed skin around the anal area. The medicine also effectively gives relief from the swollen and inflamed skin around the anus.
Myristica Sebifera– This is a natural homeopathy medicine to treat anal fistula. This remedy effectively helps reduce pus discharge and heal the fistula. In some cases, the medicine has helped to completely cure the fistula.
Other than above medicines, Calcarea Sulph is another best Homeopathic medicine for fistula when there is thick yellow pus discharge from the fistula. Along with yellow pus discharge, itching and smarting pains in the anus may also be experienced.
For some people, homeopathy treatment side-effects may be prominent. They may include:
acne

brittle hair

hunger

muscle twitching

Overdose can be dangerous
Homeopathy treatment is beneficial for those who cannot undergo surgery or anesthesia. But the infection can cause further problems. To avoid complication, better opt for anal fistula laser surgery. It is just a matter of an hour and you will be ready to go. 
Get Your Anal Fistula Cured!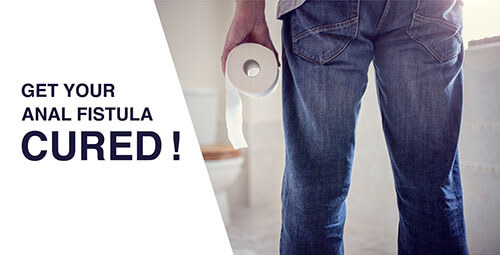 If not treated in time, anal fistula can make way for many major diseases. Anal diseases can also lead to serious diseases such as:
Anal Cancer- Anal Fistula if left untreated, can lead to the serious condition of Anal Cancer. The infection from the accumulating pus can lead to other genital infections also.

Ulcerative Colitis- The pus, if does not drains out can accumulate and cause infection. This can also cause Ulcerative Colitis.

Inflammatory bowel diseases and irregular bowel movements.

Tuberculosis

Diarrhea

Diabetes
Laser Treatment vs Homeopathic Treatment for Fistula 
Homeopathy for sure provides relief from the condition of Fistula but it does not cure the disease. It just subsides the pain and symptoms of the disease. Fistula is a serious disease and can be very harmful if left untreated. An anal fistula can also lead to cancer if not cured. It is essential to get the fistula removed as soon as it is observed in the body. Laser surgery treatment for a fistula is a pain-free treatment that gives permanent cure for Anal Fistula.
| | |
| --- | --- |
| Homeopathy Treatment | Laser Treatment |
| Slow process | Quick process |
| May not be effective for all fistula patients | Can treat fistula for all |
| Takes months to treat fistula, sometimes even a year | Can get back to normal life within 24 hours after surgery |
| Continuously spending on medicine | Spending just once on the treatment |
Know the story of a patient with anal fistula
A patient, 32-year old, comes to Pristyn Care with anal fistula severe stage. The doctor asks for the history of fistula treatment. He says that from past one year he has been taking homeopathic medicines to treat fistula. The treatment did not help him even a bit and instead, the disease has become severe. Homeopathy was not the right treatment for him because it extended the problem for one year.
The doctor suggested laser surgery to get rid of fistula. The patient could thank the doctor enough, his life had almost stopped because of this problem. Within 24 hours, he was discharged from the hospital and was back to his normal life the next day. The benefits of laser surgery for fistula at Pristyn Care are:
No cuts & No stitches 

30 Min Procedure

|

1 Day Discharge 

Join work in 48 Hours

Less post-surgery complications

No recurrence

Confidential

Consultation 

Single

deluxe

room 

Care Buddy

to take care

Laser specialists
Free

follow-ups post-surgery
Laser Surgery for Anal Fistula- A permanent cure for fistula
Laser Surgery treatment for anal fistula
is the latest laser technique that permanently cures the anal fistula. The laser treatment is completely safe and pain-free. The laser radiations cause no harm or effect on the internal organs and genitals of the individual.
Also Read: Fistula Treatment in Patanjali