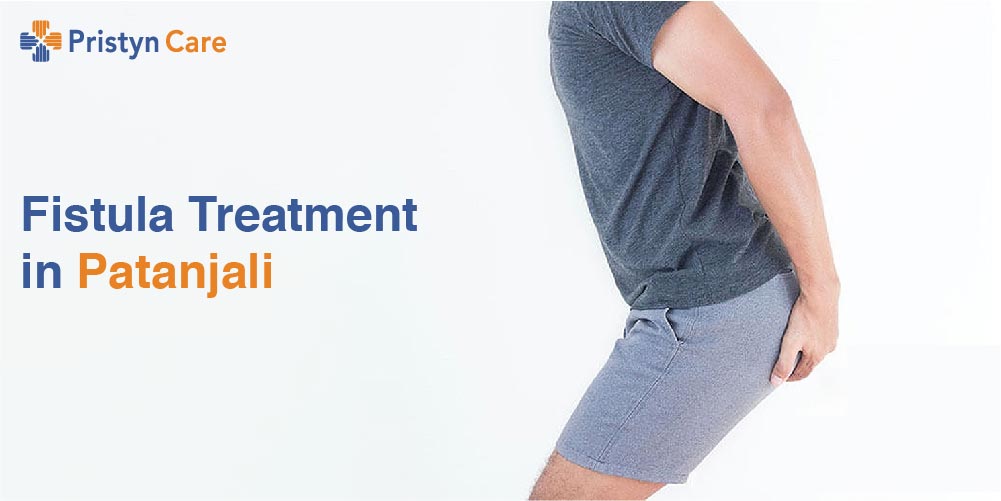 Patanjali is an Indian Origin company that manufactures and sells various products. The company claims to produce ayurvedic, natural products, completely devoid of any artificial agents or chemicals.
The company also sells its own medicines and provides treatments and also claims to provide good results via its ayurvedic treatments and medication.
Divya Arshkalp Vati – Patanjali Medicine To Treat Fistula
A medicine by Patanjali, Divya Arshkalp Vati treats three anal diseases – Piles, Anal Fissure, Anal Fistula.
The medicine is prepared using herbal extracts that heal inflammation and help get relief freedom the pain and discomfort during the disease. It contains various agents that help reduce the pain while the bowel movements.
The medicine helps to improve the digestion of food, constipation, reduces the formation of gas and gives some relief from the pain.
Symptoms of Anal Fistula
Irritated skin in the anus and towards the anal opening, leading to pain and discomfort during bowel movements.

Constant pain while sitting or in general too.

Foul-smelling discharge around the anal opening.

Discharge of smelly puss along with the stool.

Redness, swelling and irritated skin around the anal opening. A patient with a severe case of the fistula may also experience a high fever.

Constipation and irregular bowel movements.
Patanjali medicine by Baba Ramdev offers relief to the patients and with the tag of its "Ayurveda", attracts many patients. It acts as an eliminator of toxic substances from the body. It helps in cleaning the digestive tract to make it function properly. 
Dosage: The dosage should be 1 or 2 tablets, twice a day, empty stomach in the morning and evening. Avoid spicy and fried food for the medicines to be effective. The dose of this medicine depends on the severity of fistula.
These medicines may provide temporary relief from pain and discomfort. The patient gets relief when he uses the medicine but the medicine, in no way, helps the patient to get rid of the disease.
Anal Fistula is a serious disease that needs treatment to the soonest. If it does not get treatment in time, the problem can get worse and lead to a lot of discomfort, complications and health hazards to the patient.
No disease can be better treated than by surgical procedures. A patient with an anal fistula must seek medical help immediately.
Fistula Treatment in Ayurveda – Herbal Remedies
Ayurveda Treatment for anal fistula, also known as Bhagandar (भगन्दर) in Hindi, suggests more natural food and supplements. There are some natural herbal remedies for Anal Fistula that people consume as their belief in Ayurveda.
These have been the treatment for problems like constipation, regular bowel movements, proper blood circulation in the anal region and other problems related to the digestive system for ages.  
Here are the most common Indian medicines or Ayurvedic medicines for fistula: 
This helps regulate bowel movements and improves blood circulation in the rectal area. it is anti-inflammatory, anti-bacterial and anti-viral.
It is a mixture of Haritaki, Bibhitaki and Amalaki; this combination of herbs is known for colon cleansing. 
It is extracted from a plant called Vitex Nigundo. It is a good antiseptic, analgesic and muscle relaxant. The oil reduces swelling and congestion.
These are some natural ingredients that reduce infection and build a strong immunity system to fight such problems.
Fistula tretament in Patanjali may not provide immediate relief. It takes time where sometimes the chance of infection increases. Therefore, consult a doctor and let him decide the right treatment for fistula.
What actually is Anal Fistula?
Anal Fistula can be identified as a small tunnel-shaped tube that is developed around the anal opening, the point where the stool leaves the body.
This is often accompanied by infection prevailing near the anal opening that further leads to accumulation of puss in the surrounding tissues. Fistula leaves the patient in discomfort and irritated skin. Immediate surgery is recommended to patients with anal fistula.
Also Read: Causes of Anal Fissure 
A patient story from Pristyn Care-
A 35-year old man contacted Pristyn Care seeking help about pain near the anal region along with the discharge of pus.
During the physical examination, the doctor asked him about any medication that he has been taking. To which, he replied that he has been consuming Patanjali Divya Arshkalp Vati medicines for a while. He clarified that he got some relief when he started taking these medicines.
However, he added that there has been no improvement in his condition since he started taking these medicines.
On hearing this, the doctor suggested to him the most advanced laser treatment for curing fistula permanently. The doctor explained that the laser treatment involves no cuts or incisions which ensure minimum pain or bleeding.
Some of the other benefits of laser treatment are-
No cuts & No stitches

30 Min Procedure

1 Day Discharge

Join work in 48 Hours

Less

post-surgery complications

No recurrence

Confidential Consultation

Single deluxe room

Care Buddy to take care

Laser specialists
Free follow-ups post-surgery
Laser Treatment vs. Patanjali Medicines
| | |
| --- | --- |
| Patanjali Medicines | Laser Treatment |
| Slow process | Quick process |
| May not work for few fistula patients | Can treat fistula for all |
| Take some time to show effective results | Can get back to normal life within 24 hours of surgery |
| Spend money each time you buy these medicines | One-time spending |
Permanent cure for Anal Fistula- Laser Surgery
Patanjali offers medicines that give some relief from the pain and inconvenience in the case of anal fistula. But, Patanjali fails to offer a permanent solution or cure to Anal Fistula.
Laser treatment of fistula is a simple and pain-free treatment that gives instant and permanent relief from fistula. Earlier, open surgery was the only cure for fistula. Open surgery was a complicated and painful treatment. The new technique of Laser surgery is a pain-free treatment and delivers satisfactory results.
Moreover, the patient does not have any diet restrictions and can follow up with their normal routine cycle after a rest for 10-12 hours after the surgery. Get permanent relief from anal fistula by getting a pain free laser surgery!
Also Read: Fissure Treatment in Patanjali 
Also Read: Ayurvedic Medicine for Piles at Patanjali