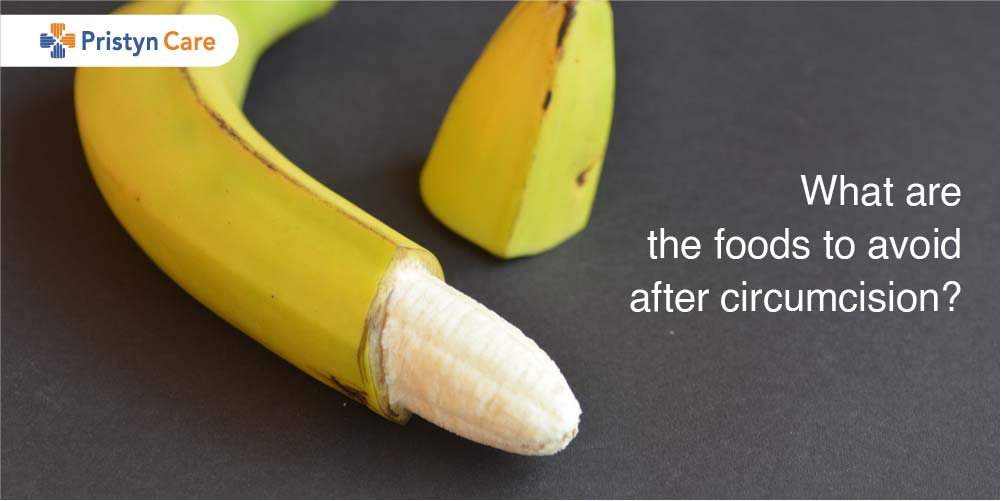 Circumcision is a surgical process where the foreskin of the penis is removed. It is a medical necessity and not done just for the sake of aesthetic purposes. The modern procedures of circumcision such as laser and ZSR circumcision are minimally invasive. Along with this, your diet plays a significant role in ensuring a speedy recovery without any complication. There are certain foods that you must avoid after undergoing circumcision until you recover completely. 
Let's gain an insight into the foods to avoid after circumcision. And not just circumcision, you should avoid having the following foods after any surgery. It will enable you a faster and more smooth recovery. (Also Read: Circumcision: Common Myths Vs Facts )

Processed foods can cause you trouble after circumcision
Processed foods-  Processed food items mostly have excess amounts of sugar and salts that can cause health troubles. Also, processed foods are low in dietary fibers and other essential vitamins and minerals necessary for the speedy recovery after circumcision. The chemical preservatives present in such processed foods make it difficult for the body to digest them. Hence, it is best to avoid processed foods with artificial ingredients after circumcision. Therefore, avoid eating too many cakes, pastries, and cookies.
Junk foods- Junk foods also are quite low in fibers, minerals, and vitamins. There are high chances that if you have junk food after circumcision, it will cause you problems. Especially the deep-fried and grilled junk foods can lead to constipation and hinder your recovery after circumcision.
The major trouble is the extra strain during bowel movements in constipation which is mostly caused by junk and unhealthy foods. And, the doctors advise the patient to refrain from strain for a few days.

Some of the junk foods that should totally be avoided after circumcision are:
Potato chips

Pizza

Burger

White bread

French fries
Quick Tip- Excess red meat, cheese, and dairy products can also lead to constipation. So, limit the consumption of these food items after circumcision. 
Drinks and Juices with artificial or added sugar- Such drinks can cause or escalate health problems such as high blood pressure, fatty liver, unhealthy weight gain, inflammation, etc. So, it is better to stay away from consuming such drinks after circumcision.
Also Read: 15 Food you thought were healthy but actually aren't!
What foods you should eat after circumcision?
Now that you know what foods to avoid after circumcision, let's take a quick glance at the foods you should eat after circumcision.

Fiber-rich diet- Include whole grains such as wheat, rye, barley, oats, in your diet. Broccoli, carrot, melon, orange, pears, etc are also quite rich in dietary fibers. A high fiber diet helps in the easy digestion process.


 

Protein-rich diet– Protein-rich diet boosts up the immunity system and hastens the recovery process. Dairy products, eggs, fish and nuts are some of the rich and natural sources of protein.  
Vitamin C- Vitamin C speeds up the process of recovery after circumcision. Citrus fruits such as lemon, kiwi, grapefruit, are enriched with vitamin C. Berries and potatoes are quite beneficial in boosting health after the treatment.  
Vitamin D-  Vitamin D ensures proper absorption of calcium in the body. You should include milk, cereals, soy milk, egg yolk, and orange juice to recover faster after circumcision.   
Other Tips To Follow After Circumcision
Refrain from vigorous physical exercises for a week to avoid unwanted pressure at the penis. Such exercises involve running, cycling, sports, swimming, etc. The doctors also recommend the patient to avoid sexual intercourse for 5-6 days. 

The patient can take a shower when the bandage is removed. Usually, the person can take a shower on the next day in the case of laser circumcision. 

Do not miss out on any post-surgery follow-ups to ensure a smooth recovery
Also Read: Circumcised or Uncircumcised? How does it feel to a woman?